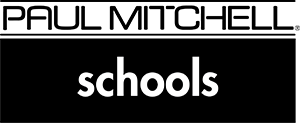 Paul Mitchell Golden Ticket Winners Join Hair Aid in Cambodia
Hair Aid founder Selina Tomasich announced the winners of the nonprofit organization's 2019 Golden Ticket Contest for students and team members from Paul Mitchell Schools.
Learning Leader Kyle Kammer of Paul Mitchell The School Costa Mesa and Future Professional Melissa Garcia of Paul Mitchell The School Pasadena took top honors and joined the Hair Aid team of award-winning global stylists on a 4-day induction trip and 5-day training project in Cambodia, February 20–28, 2020. Their grand prize included all flights, airport transfers, accommodations, and sightseeing time.
Hair Aid's Golden Ticket campaign encouraged applicants to engage in volunteerism with the specific task of supporting women trapped in critical unsafe circumstances. To be considered, participants had to raise at least $500, generate media awareness of Hair Aid projects, and achieve strategic stakeholder involvement with Hair Aid events.
"I'm super excited to have the Golden Ticket winners with us on the Cambodia project," Selina said. "Kyle and Melissa are awesome and Hair Aid is greater because of their skill, expertise, knowledge, passion, and dedication. Melissa was a superstar. She was in her element, she drew on everything she had, and she shone bright.  What an honor it is to have her part of the Hair Aid family. Kyle is everything to everyone and more.  So much more.  They are beautiful souls inside and out and my heart is bursting because we all made this happen!"
About the Golden Ticket Contest
The Golden Ticket contest was designed to share awareness about Hair Aid with emerging generations and to raise funds for permanent training locations in countries where Hair Aid has trained people for the last 10 years. These training locations will be for-profit training salons, taking paying customers while training people living in street and slum communities. People previously trained by Hair Aid will manage the salons, in conjunction with the community collaboration barangay committees, government, congress and Hair Aid. Once the training location is secure, Hair Aid will hand it over to be owned by the community collaboration committee. Each location costs $25,000 for setup costs, government fees, licensing and outfitting.
About Hair Aid
Hair Aid works globally to make a difference and create change by teaching people living in poverty the skill of hair cutting. Once they've been trained, people can start their own micro business, cutting hair in their own communities, earning money to support their families by buying fresh water and food, educating their children, and moving into housing. Hair Aid has trained more than 3,500 people since 2014.
Hair Aid's first mission is to recruit and send volunteer hairdressers, from all around the world, to overseas locations to provide free hair cutting training for people living in critical poverty. Teams work directly with people living on the street, or slum communities, or with ladies rescued from the sex trade and prostitution gangs. Volunteer hairdressers teach a five-day hair cutting course that gives the skill to cut five basic haircuts. This skill can then be used to start a micro business and create an income to support themselves and their family. Hair Aid has been doing this work in the Philippines, Thailand, Indonesia and Cambodia.
Hair Aid's second mission is to recruit and coordinate volunteer hairdressers to work with organizations in their local community (churches, community groups, etc.) that support the homeless, domestic violence sufferers, migrants, or those needing support in a time of crisis. Teams provide free haircuts for 2–3 hours every six weeks at their local Hair Aid Community Cuts event. 
RELATED LINKS
hairaid.org.au
MASTERS interview with Hair Aid CEO Selina Tomasich
Instagram @Kylehammer
Kyle and Melissa's photo album