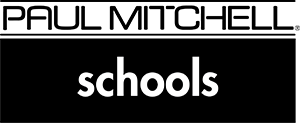 Paul Mitchell Graduates and Their Mentor Nominated for Hairstyling Emmys
Paul Mitchell School graduates Meagan Herrera-Schaaf and Cory Rotenberg joined their mentor-turned-colleague, Dean Banowetz, to celebrate their Emmy nominations in the category of Outstanding Hairstyling for a Multi-Camera Series or Special at the Television Academy's 2019 Creative Arts Emmy Awards.
All three were nominated for their work on World of Dance ("Episode 306"), where Dean was Department Head Hairstylist, Meagan was Key Hairstylist, and Cory was a Hairstylist.
Meagan was also nominated for her work as Key Hairstylist on The Voice ("Live Top 13 Performances").
The Creative Arts Emmy Awards honor outstanding artistic and technical achievement in a variety of television program genres and guest performances in weekly series, as well as exceptional work in the animation, reality, and documentary categories. As part of the 71st Emmy Awards recognizing excellence in primetime programming and individual achievement, Emmys were also awarded in 97 other categories at the Creative Arts Emmy Awards on September 14 and September 15.
Dean Banowetz, "The Hollywood Hair Guy," is the locks wizard behind celebrities Leeza Gibbons, Simon Cowell, Ryan Seacrest, Jennifer Hudson, Kelly Clarkson, Tony Robbins, and Shark Tank's Lori Greiner. He is also a frequent and popular guest artist at Paul Mitchell Schools. Over the years, he has offered countless opportunities for students to assist him on various projects.
Meagan Herrera-Schaaf graduated from Paul Mitchell The School Great Lakes, where winning a retail sales contest earned her a two-day trip to Los Angeles to work with Dean on American Idol. When she told him about her goals and dreams, Dean advised her to work in a salon for six months, then come back to Hollywood as an American Idol intern. Meagan jumped at the chance, did a great job, and became Dean's assistant the following season. Her career flourished and her numerous TV and movie credits include Jack Reacher, The Hunger Games, America's Got Talent, The X Factor, Clean House, and more.
Cory Rotenberg stayed behind to introduce herself when Dean visited Paul Mitchell The School Costa Mesa. She gripped his hand, told him her name, and said, "I will be working for you from now on!" Soon after, Dean asked Cory to assist him on a TV segment with Leeza Gibbons. Over the next four years, Cory worked with Dean, learning advanced cutting and coloring and traveling the world to work on movies. Her TV and film credits include The Last Ship, Marry Me, The New Girl, Catching Fire Hunger Games, and more.
RELATED LINKS:
Paul Mitchell Graduates Honored at Make-Up Artists and Hairstylists Guild Awards