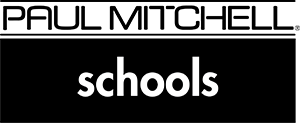 Paul Mitchell School Network Joins Vidal Sassoon and Habitat for Humanity to Build Homes for Hurricane Victims
The Dean of the Paul Mitchell School network, Winn Claybaugh, and participating schools joined forces with Vidal Sassoon's Hairdressers Unlocking Hope Campaign to aid post-Hurricane Katrina and Rita families with the gift of new homes through Habitat for Humanity.
This innovative charitable initiative, developed by Vidal Sassoon and behindthechair.com in 2007, was meant to rebuild homes in the hurricane-stricken coast. The Paul Mitchell Schools network answered Vidal's call to help unite the beauty industry by naming Habitat for Humanity as a supported charity in their 2007 "FUNraising" campaign: a portion of funds raised for the Andrew Gomez Dream Foundation went to Habitat for Humanity that year, and team members and students (aka "Future Professionals") participated in hands-on builds with the Habitat organization.
Paul Mitchell Schools Continue a Legacy of Giving
Vidal Sassoon said, "Paul Mitchell worked with me in London and New York; he then went on to build with John Paul DeJoria a wonderfully exciting business that has always included the necessity of giving. It is a pleasure to work with the spirit of Paul and the Paul Mitchell Schools team headed by co-owner Winn Claybaugh in this very noble cause, Habitat for Humanity."
"The overwhelming success of our Paul Mitchell Schools makes us feel that we must be as proactive in giving back as we are in building our school business," Winn Claybaugh said.
"The nonprofit Andrew Gomez Dream Foundation has a mission to support people in need within the beauty industry. Andrew was a talented Paul Mitchell School graduate who unfortunately forgot for a moment how brilliant he was and took his own life. In Andrew's honor, combined with the inspiration of Vidal Sassoon, we now have the opportunity to use our FUNraising ability to build homes for those affected by Katrina. Thank you Andrew, and thank you Vidal."
RELATED LINKS
www.paulmitchell.edu/giving-back
Paul Mitchell Schools 2022 FUNraising Campaign Raises $1M for Charity