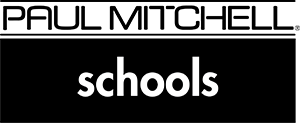 Paul Mitchell School Network Raises $48,000 for Bright Pink
For the 8th consecutive year, Paul Mitchell Advanced Education named Bright Pink as its recommended charity for National Ovarian and Breast Cancer months. The nonprofit Bright Pink organization accelerates, deepens, and expands the impact of life-saving breast and ovarian health interventions. By raising money and awareness through September and October with their "Paul Mitchell X Bright Pink!" movement, future professionals and team members from participating Paul Mitchell Schools donated their time and talent to educate themselves and encourage their guests to take charge of their health.
Participating schools held a variety of events geared toward breast and ovarian health awareness, including guest speakers, learning centers, and community service events. Through hundreds of fundraisers ranging from pink hair extensions, accessories, and Blow Out Cancer events to pink-themed bake sales and casual days, the campaign raised $48,000, bringing the 8-year total to $711,532 to help fuel Bright Pink's life-saving education and support programs.
Paul Mitchell Schools began recognizing Cancer Awareness Months several years ago, when a corporate team member was diagnosed with breast cancer. "That first year, many of our school owners and directors personally donated money and shaved their heads to show support for our colleague," said Dean and Cofounder Winn Claybaugh. "Since then, our commitment has grown into something much bigger. I'm so proud of our participating schools who do their part to raise money and awareness on their campuses and in their communities."
Winn adds, "Covid may have shut down a lot of things, including our schools at various times this year, but it didn't shut down cancer. While many Paul Mitchell Schools were adapting to their own specific challenges, they didn't hesitate to raise funds and awareness as they have in the past. We're often asked why giving back is such a key part of our curriculum. The answer is easy: it's the right thing to do and we care."
Lindsay Avner, founder and CEO of Bright Pink, says, "We are so grateful to Winn and all of the Paul Mitchell Schools who worked tirelessly to raise awareness and funds to fuel the most innovative life-saving breast and ovarian health interventions for young women nationwide. The creativity, passion, and commitment of the Paul Mitchell Schools family is unlike anything we have witnessed and we are proud to partner on our shared mission of saving women's lives from breast and ovarian cancer."
ABOUT BRIGHT PINK
Bright Pink is a nonprofit venture philanthropy fund that invests financial and capacity-building resources in mission partners whose work promises to fulfill a bold vision: to transform the breast and ovarian health landscape for young women. Backed by 15 years of thought leadership and experience, and guided by Bright Pink Founder Lindsay Avner, our Board of Directors, and several strategic advisors, our approach is marked by a rigorous grantee-vetting process and a focus on cutting-edge and imaginative efforts with a strong hypothesis or evidence base for impact. Our emphasis is on women at high or increased risk, especially women with additional barriers to care due to systemic and institutionalized racism, historical marginalization, and/or sustained community disinvestment. By accelerating, deepening, and expanding the life-saving impact of our mission partners, we are proud to save lives and help create a better, brighter future. For more information, visit BrightPink.org
RELATED LINKS
2021 Paul Mitchell X Bright Pink Photo Album 
2021 Paul Mitchell X Bright Pink YouTube Playlist