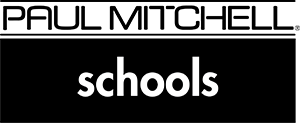 Paul Mitchell Schools Announce 2019 Cancer Awareness Campaign
Since 2014, Paul Mitchell and Paul Mitchell Schools have partnered with Bright Pink, a nonprofit organization that focuses on the prevention and early detection of breast and ovarian cancers in young women. By raising money and awareness throughout September and October with their Paul Mitchell X Bright Pink campaign, the future beauty and barbering professionals of Paul Mitchell Schools hope to advance Bright Pink's mission of saving women's lives from breast and ovarian cancer by empowering them to live proactively at a young age.
As part of its national outreach, John Paul Mitchell Systems introduced the limited-edition Velvet Blush collection, available at Paul Mitchell Schools and participating salons. John Paul Mitchell Systems will also donate an additional $1 to Bright Pink (up to $10,000) for each person who completes the Assess Your Risk quiz during the campaign at assessyourrisk.org/paulmitchellpink.
Paul Mitchell Schools across the country will hold a variety of events geared toward breast and ovarian health awareness while raising money to fuel Bright Pink's life-saving education and support programs.
Paul Mitchell Schools began recognizing Cancer Awareness Months several years ago, when a corporate team member was diagnosed with breast cancer. Winn Claybaugh, dean and cofounder of Paul Mitchell Schools and executive board member of Bright Pink says, "That first year, many of our school owners and directors personally donated money and shaved their heads to show support for our colleague. Since then, our commitment has grown into something much bigger. Each of our 110 schools does their part to raise money and awareness on their campus and in their community."
"Our Cancer Awareness campaign is so important to our students and team members."  – Winn Claybaugh
"With more than 13,000 future professionals attending our schools, nearly every one of us has been touched by cancer at one time or another, whether it's breast or ovarian cancer or some other form. That makes it personal, and we want to do our part to support Bright Pink's mission of prevention and early detection. We're often asked why giving back is such a key part of our culture. The answer is easy: it's the right thing to do and we care about people."
ABOUT BRIGHT PINK
Bright Pink helps to save lives from breast and ovarian cancer by empowering women to know their risk and manage their health proactively. Bright Pink focuses on health, not cancer, to inspire women to practice prevention. Their innovative programs, strategic initiatives, and powerful partnerships directly reach women in their daily lives and healthcare providers in their daily practice. Bright Pink takes a two-pronged approach to breast and ovarian health education: by educating young women as well as their healthcare providers, they foster a supportive healthcare relationship where informed women have proactive conversations with trusted providers on a regular basis. Bright Pink's unique mix of digital and in-person tactics drives exponential health behavior change.
RELATED LINKS
Donate: http://bit.ly/PMxBrightPink19
Assess Your Risk: assessyourrisk.org/paulmitchellpin
2019 Paul Mitchell X Bright Pink playlist: https://bit.ly/2YsxZZ2