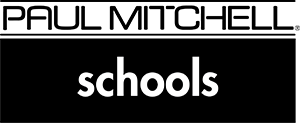 Paul Mitchell Schools Announces 20th Anniversary Scholarship Winners
Paul Mitchell Schools across America recently announced the winners of their 20th Anniversary Scholarship campaign. Founded in 2001, the network is now more than 100 schools strong and they wanted to celebrate by offering over $2 million in full-tuition scholarships.
Participating schools selected one qualified candidate per campus to attend the program of their choice (cosmetology, barbering, esthetics, or nails). As part of the application process, candidates were asked to submit a video, telling how they would use their education to make a difference in their communities.
Congratulations to our 20th Anniversary Scholarship winners. We can't wait to see what you do!
Alabama
Paul Mitchell The School Birmingham – Krista Herring
Paul Mitchell The School Huntsville – Brenda Elizabeth Nevarez Medina
Arizona
Paul Mitchell The School Phoenix – Abby Tucker
Arkansas
Paul Mitchell The school Little Rock – Dora Hill
California
Paul Mitchell The School Costa Mesa – Shawneshia Stoneham
Paul Mitchell The School East Bay – Brianna Vickroy
Paul Mitchell The School Fresno – Monica Gonzalez
Paul Mitchell The School Modesto – Renita Rodgers
Paul Mitchell The School North Tahoe – Natalie Mills
Paul Mitchell The School Pasadena – Emma Norton
Paul Mitchell The School Sacramento – Minerva Tejeda-Patino
Paul Mitchell The School Sacramento at MTI College – Natalie Valdez
Paul Mitchell The School San Diego – Sarah Courson
Paul Mitchell The school Sherman Oaks – Alexa Abrego
Paul Mitchell The School Temecula – Ariana Murillo
Colorado
Paul Mitchell The School Colorado Springs – Angelique Muniz
Paul Mitchell The School Denver – Charlene Janke
Connecticut
Paul Mitchell The School North Haven – Madison Richardson
Florida
Paul Mitchell The School Jacksonville – Emma Robertson
Paul Mitchell The School Miami – Xochitl Galvez
Paul Mitchell The School Orlando – Ivan Raykov
Paul Mitchell The School Tampa – Maya Opp
Georgia
Paul Mitchell The School Atlanta – Emily Penland
Paul Mitchell The School Esani – Tianna Rodriguez
Hawaii
Paul Mitchell The School Honolulu – Mia Barrett
Idaho
Paul Mitchell The School Boise – Jerica Starkweather
Paul Mitchell The School Nampa – Allyson Smith
Paul Mitchell The School Rexburg – October Collins
Paul Mitchell The School Twin Falls – Pearl Elena Lampe
Illinois
Paul Mitchell The School Bradley – Valerie Ramirez
Paul Mitchell The School Chicago – Jillian Harris
Paul Mitchell The School Lombard – Geena Jones
Paul Mitchell The School Tinley Park – Jazymnn Bates
Indiana
Paul Mitchell The School Indianapolis – Lydia Hernandez
Paul Mitchell The School Merrillville – Aubree Metts
Kansas
Paul Mitchell The School Overland Park – Dakkota Powell
Paul Mitchell The School Wichita – Lucas Rico
Kentucky
Paul Mitchell The School Lexington – Gabrielle Stasi
Paul Mitchell The School Louisville – Addison Greener
Louisiana
Vanguard College of Cosmetology, A Paul Mitchell Partner School Baton Rouge Campus – Alexia Guidry
Vanguard College of Cosmetology, A Paul Mitchell Partner School Metairie Campus – Heidi Shamp
Maryland
THE TEMPLE: A Paul Mitchell Partner School – Adrianna Bussey
THE TEMPLE Annapolis: A Paul Mitchell Partner School – Camille Culbertson
Michigan
Paul Mitchell The School Farmington Hills – Fae Collins
Paul Mitchell The School Great Lakes – Alexis Vincent
Paul Mitchell The School Michigan – Meggan Marcoux
Missouri
Paul Mitchell The School St. Louis – Hannah Yancey
Nevada
Paul Mitchell The School Las Vegas – Bug Valladoid
Paul Mitchell The School Reno – Jacqueline Alvarez Ramos
New Hampshire
Michael's School of Hair Design and Esthetics Paul Mitchell Partner School – Meghan Blanco
Paul Mitchell The School Portsmouth – Grace Goodro
New Jersey
Parisian Beauty Academy Paul Mitchell Partner School – Jo Sweeney
North Carolina
Paul Mitchell The School Charlotte – Emily Gibson
Paul Mitchell The School Fayetteville – Brianna Denson
Paul Mitchell The School Raleigh – Katherine Concepcion
Ohio
Paul Mitchell The School Cincinnati – JoMicha Harris
Paul Mitchell The School Cleveland – Amanda Truman
Paul Mitchell The School Columbus – Ella Winfield
Paul Mitchell The School Toledo – Kelsey Wells
Oklahoma
Paul Mitchell The School Norman – Madison May
Paul Mitchell The School Tulsa – Scarlett Jarman
Pennsylvania
Bella Capelli Academy Monroeville Paul Mitchell Partner School – MaryAnn Ramsey
Bella Capelli Academy Robinson Paul Mitchell Partner School – Kaitie Bouch
Rhode Island
Paul Mitchell The School Rhode Island – Niambi Strickland
South Carolina
Paul Mitchell The School Charleston – Emilee Lantz
Paul Mitchell The School Columbia – Eboneé White
Paul Mitchell The School Greenville – Brittany Crouse
South Dakota
Paul Mitchell The School Rapid City – Daniel DeSersa
Tennessee
Paul Mitchell The School Memphis – Sarah Allen
Paul Mitchell The School Murfreesboro – Ashley Hammond
Texas
Paul Mitchell The School Arlington – Paola Gonzalez
Paul Mitchell The School Austin – Tierra Phalan
Paul Mitchell The School Clear Lake – Destani Graves
Paul Mitchell The School Dallas – Britney Gutierrez
Paul Mitchell The School Houston – Leah Minton
Utah
Paul Mitchell The School Logan – Zoey Simmons
Paul Mitchell The School Ogden – Hanna Hintz
Paul Mitchell The School Provo – Sierra Kiel
Paul Mitchell The School Salt Lake City – Wazeera Hussein
Paul Mitchell The School St. George – Aubree Erickson
Virginia
Paul Mitchell The School Woodbridge – Kelsey Hicks
Rudy & Kelly Academy, a Paul Mitchell Partner School – Melessia Burwell
Washington
Paul Mitchell The School Spokane – Cybella Padgham-Walker
Wisconsin
Paul Mitchell The School Madison – Lamar Blakley
Paul Mitchell The School Milwaukee – Amela Perkins