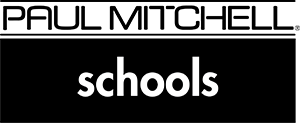 Paul Mitchell Schools' Caper 2019 Returns to Anaheim
Event Features Tim Storey, Patrice Washington, Dean Banowetz, Kathy Buckley, and Special Surprise Guests
The nationwide network of Paul Mitchell Schools were well represented when more than 2,000 future beauty, barbering, and spa professionals attended Caper 2019 at the Disneyland Resort in Anaheim, CA. Now in its 32nd year, the two-day, hands-on, educational extravaganza designed exclusively for Paul Mitchell students included world-class artistic presentations and classroom rotations led by top artists, educators, and artistic directors from inside and outside the Paul Mitchell world.
This year's star-studded roster included world-acclaimed long hair educational artist Sharon Blain, comedian and motivational speaker Kathy Buckley, men's grooming expert and celebrity stylist Diana Schmidtke, the Hollywood Hair Guy Dean Banowetz, celebrity life coach and inspirational speaker Tim Storey, CEO and founder of Seek Wisdom Find Wealth Patrice Washington, beauty industry expert and consultant Geno Stampora, makeup artist and hairstylist Argenis Pinal (winner of Kim Kardashian's Glam Masters contest), and a surprise appearance by Matrix Global Business Ambassador Tabatha Coffey, who spoke about Hair Aid, an Australian nonprofit dedicated to teaching hairstyling skills to people living in poverty.
Dressed for success and armed with their résumés, portfolios, and questions, students explored career opportunities at the Caper Career Connection, where they met representatives from more than a dozen salon companies and career growth experts, including Drybar, Floyd's 99 Barbershops, Great Clips, JCP Salon, Sola Salon Studios, Sport Clips, Supercuts, and more.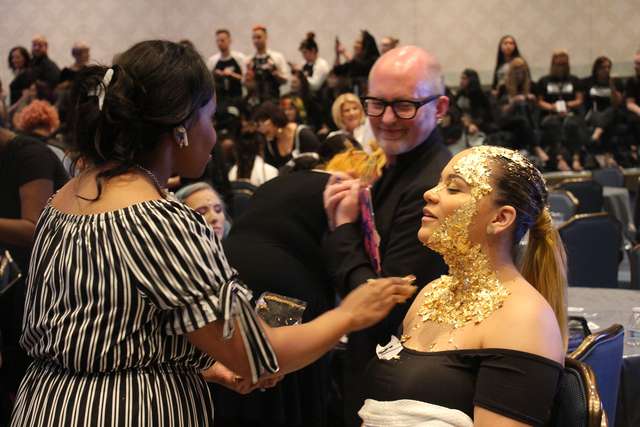 At the Caper Student Competition, over 130 students fought for top honors in three categories, judged by an impressive roster of celebrity judges:
Barber Battle: Diana Schmidtke, Fern Andong, John Mosley
Battle of the Makeup Brushes: Alee Cao (Cao Cosmetics), Robert Jones (FPMA), Angela Hoff (Ultimate Face), Melinda Boykin (Muse Beauty)
Big Hair Battle: Sharon Blain, Stephanie Kocielski, Dean Banowetz, Emma Long
Paul Mitchell Schools' Dean and Cofounder Winn Claybaugh says, "In more than 30 years of Caper, we pride ourselves on bringing the best of the best educators, artists, and mentors to help our students connect with the greatest industry in the world.
"We take it as a very serious responsibility to provide a career path that can change lives." - Winn Claybaugh
The icing on the cake was a Paul Mitchell favorite tradition: the White Party. In addition to a buffet of white foods surrounding a white chocolate fountain, the party included music, dancing, and the chance to take photos with Caper's celebrity guest artists and some of Disney's best-loved characters.
"We're very proud that Caper left no waste behind," Winn adds. "Thanks to our partnership with Green Circle Salons, all of the waste produced at Caper '19 was properly recycled, renewed and repurposed."
CAPER '19 EVENT SCHEDULE
Check-In Day – Future Professionals picked up their swag bags; visited the Career Connection; shopped in the Peace, Love, and Happiness Mall; and participated in cutting, styling, barbering, and makeup mini-classes throughout the day in the Learning Lounge before heading to the Caper Student Competition to participate and cheer on their classmates.
Day One – Paul Mitchell Co-founder and Chairman John Paul DeJoria, Co-owner Angus Mitchell, Global Artistic Director Robert Cromeans, and Paul Mitchell Schools Dean and Co-founder Winn Claybaugh kicked off Caper with a warm welcome and a student presentation led by George Morales and featuring Future Professional stylists and models. Next came a sensational stage show that introduced the artistic teams who would lead the Cutting, Color, Style, Barbering, Makeup, and Look and Learn class rotations later that day.
Day Two – Inspiration and Motivation Day featured Winn Claybaugh, Tim Storey, Patrice Washington, Geno Stampora, Paul DiGrigoli, and Kathy Buckley, plus a special appearance by the show team from Supercuts.
CAPER '19 ARTISTS AND EDUCATORS
Motivation & Inspiration: John Paul DeJoria, Winn Claybaugh, Tim Storey, Patrice Washington, Geno Stampora, Paul DiGrigoli, Kathy Buckley
Style Team: Sharon Blain
Color Team: Heather Kaanoi, Nikki Ramos, Colin Caruso
Cutting Team: Lucas Doney, Megan Rauch, Remy Awan
Makeup Team: Debra Dietrich, Devri Ficklin, Brittany Troche', Erica Marshall, Argenis Pinal
Barbering Team: Fern the Barber, Brandon Palmore, Diana Schmidtke, Angie Peters, John Mosley, Freddy Razo
Look & Learn Team: Angus Mitchell, Robert Cromeans, Mary Cromeans, Noogie Thai, Pamela Perettie, Dean Banowetz
RELATED LINKS
The Spa Insider: Advice from Tabatha Coffey, Winn Claybaugh, and Other Inspirational Speakers at Paul Mitchell Schools Caper 2019: https://bit.ly/2QhzvGg
Paul Mitchell Schools Caper 2019 Playlist: https://bit.ly/2JrNUxU
The Caper Experience: https://youtu.be/3L_fbHYic6A
Industry Superstar Sharon Blain at Paul Mitchell Schools Caper 2019:  https://youtu.be/7j8ODCfOrb4