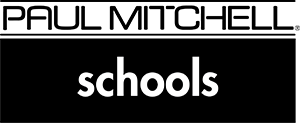 Paul Mitchell Schools Donate $60,000 to Nonprofits That Empower the Black Community
To strengthen and promote their culture of diversity, inclusion, and belonging, Paul Mitchell Schools selected three nonprofit organizations as recipients of a $60,000 donation. With a goal of establishing long-term relationships, learning from the organizations, and providing financial support, the schools selected the United Negro College Fund, Boris Lawrence Henson Foundation, and 501CTHREE in recognition of their contributions to the Black community.
Asked why it was important for the company to take these steps, Dean and Cofounder Winn Claybaugh said, "Whenever there is hurt, suffering, injustice, or wrongs, you'd better believe that our Paul Mitchell School leaders, team members, and future professionals feel it. It has become part of our company's culture to do something—to bring hope, share kindness, and provide financial support to make a difference. We strongly feel the need to do our part."
Since 1944, United Negro College Fund (UNCF) has provided opportunity and hope to Black and minority youth through student scholarships and support services for both under-represented students and historically Black colleges and universities (HBCUs).
"During this unprecedented time of societal, health, and economic issues, UNCF is extremely grateful for support from donors," said Maurice Jenkins, UNCF's executive vice president and chief development officer. "This wonderful gift from the owners of Paul Mitchell Schools will have a lasting impact on our students. We appreciate them for the gift and for taking the initiative to support our efforts of providing equal access to a college education."
Boris Lawrence Henson Foundation (BLHF) was founded in 2018 by actress Taraji P. Henson in honor of her father, who suffered from mental health challenges in response to his tour of duty in the Vietnam war. The foundation aims to eradicate the stigma around mental health in the African-American community and to provide support and bring awareness to the mental health issues that plague this community.
"It's okay not to be okay," Taraji says. "It's time to openly speak about mental health in the Black community. We hold so much in as to not be demonized or called 'weak.' We can't continue to suffer in silence."
BLHF Executive Director Tracie Jenkins adds, "We want to change the perception of mental health in our community so people can get the help they need. Those challenged with mental illness can have really bad days, but our message is good days are allowed, even in the midst of the storm. You are not alone. Get support, free your mind."
501CTHREE was founded by young actor and entertainer Jaden Smith (son of actors Will and Jada Smith) and Drew FitzGerald to promote water and food justice in distressed and underserved inner-city communities by providing clean water and healthy food through the Water Box and Food Box initiatives. Water Box is a new approach to clean water in Flint, Michigan, and beyond.
John Paul Mitchell Systems co-owner Angus Mitchell partnered with the schools by making a personal donation to help cover the cost of a Water Box. Angus says, "Having been raised on the beautiful islands of Hawaii and spending time on our Paul Mitchell Awapuhi Sustainable Farm, I never had to worry about clean, healthy water or food." After hearing Jaden Smith and Drew FitzGerald speak at the 2018 Environmental Media Association Awards and learning that a U.S. city had undrinkable water, Angus adds, "Once being exposed to Jaden and Drew's presentation, I knew immediately wanted to get involved with the innovative, healing solution that could save countless countries and make the world a better place."
Jaden and Drew said, "We are so pleased about our partnership with Paul Mitchell Schools and Angus Mitchell's support to continue our mission of providing free, safe, clean water to communities of color that are experiencing water insecurity. Paul Mitchell Schools have a track record of helping in the communities they work in, and local-level impact is a mission we jointly share."
About the Equity and Opportunity Council
The Equity and Opportunity Council includes the top corporate leadership for Paul Mitchell Schools and John Paul Mitchell Systems, along with Black Paul Mitchell School owners, many of their adult children (representing our next generation of leaders), several Black Advanced Education Team members, and salon and barbershop owners—about 40 leaders in all. In their role as a permanent standing committee, the Council will continue to recommend areas for attention. Meet the Council members.
Related Links
How Paul Mitchell Schools Will Drive Change
Update from the Equity and Opportunity Council
John Paul Mitchell Systems: How We Will Drive Change
United Negro College Fund (UNCF)
Boris Lawrence Henson Foundation (BLHF)
Watch the short film about the Flint Water Box Here