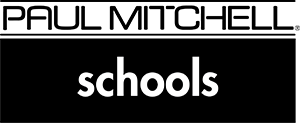 Paul Mitchell Schools Get Creative for Socially Distanced 9/11 Tributes
Every year since 2001, Paul Mitchell Schools have set aside time to acknowledge first responders and honor the lives lost in the September 11 attacks. Despite this year's Covid-19 pandemic, with many schools closed or only partially open, the students and team members still found creative ways to support their local heroes.
Following  state and local mandates, some schools invited police, firefighters, military, and first responders for free services and other special events. Others schools visited their heroes with gifts, goodies, hair products, and gift cards for future services when their school reopens. Schools also honored the dedicated health care workers who've selflessly cared for others during the pandemic.
In what is now a beloved tradition, the schools also held special tributes or memorials, with students and team members sharing stories of how the events of September 11 helped them improve their lives or become closer to their families. 
Winn Claybaugh, Dean and Cofounder of Paul Mitchell Schools, says, "As I've often shared, the victims of 9/11 did not spend their last moments calling their bosses to complain about how mean they'd been. They called the people who were most important to them to say 'I love you' one last time." In memory of their bravery, each school ended their remembrance by pulling out their cell phones and calling someone to say "I love you." 
On a national level, Paul Mitchell Schools have also partnered with the Gary Sinise Foundation since 2012 to support and thank our nation's most severely wounded warriors while supporting active duty service members, veterans, first responders, and the children and families of our fallen. To date, through their annual FUNraising campaign, Paul Mitchell Schools have donated $935,000 to support the services provided by the Gary Sinise Foundation, which include building custom-designed smart homes for individuals like U.S. Army Master Sergeant Cedric King, who became a double amputee while serving in Afghanistan.