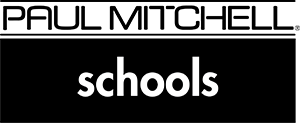 Paul Mitchell Schools Hold Community Love Day 2020
In an industry based on making people look their best, Paul Mitchell future professionals want to make people feel fabulous, too. On Tuesday, October 13, 2020, more than 14,000 students from 110 Paul Mitchell Schools will celebrate their 12th annual Community Love Day by performing kind acts in their local communities.
Inspired by the Sick Puppies YouTube music video about Juan Mann's popular Free Hugs campaign, Paul Mitchell Schools launched their annual Free Hugs campaign in 2009, fanning out to offer hugs across America. Last year, they expanded the theme to "Free Hugs / Community Love Day," and incorporated other kind acts into the day's agenda.
Winn Claybaugh, Dean and Cofounder of Paul Mitchell Schools, says, "Free Hugs has been a wonderful tradition in our schools, with many students and team members calling it a life-changing event. Although I sincerely hope that hugs will make a comeback soon, we absolutely cannot offer hugs during this pandemic."
Instead, each school will find their own unique ways to give back to their communities.
Asked about the annual event, Winn adds, "On Community Love Day, our Paul Mitchell Schools across the country will take time to offer kind acts to their communities. We also hold annual events to remember September 11 and Veterans Day, we visit care facilities for the elderly, we raise awareness about cancer, and we've raised over $22 million for a variety of charitable causes. We absolutely prepare our graduates with the best training to cut and color beautiful hair, pass the state board exam, and launch highly successful careers, as recognized by our 20-plus years of experience—and we also care about helping our students live better lives, become better citizens and human beings, and know how to give back to their communities. Now, that's a great education!"
ABOUT THE ORIGINAL FREE HUGS CAMPAIGN
Feeling depressed and lonely after numerous personal difficulties, Australian Juan Mann was deeply touched by a random hug from a stranger at a party. What began as one person giving hugs in a Sydney mall eventually evolved into a worldwide social movement of individuals offering hugs to strangers in public places. The campaign received international attention in 2006 as the result of a YouTube music video by Australian band Sick Puppies. For more information, visit the official Free Hugs Campaign website at www.freehugscampaign.org.
To locate a Paul Mitchell School near you and learn more about their annual Free Hugs / Community Love Day plans, visit www.paulmitchell.edu.
RELATED LINKS
Free Hugs Day Highlights Video
Visit our FUNraising site to learn more about our philanthropic promise