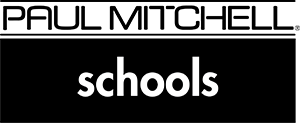 Paul Mitchell Schools Honor First Responders on 9/11
Each year since the tragic attacks on September 11, 2001, Paul Mitchell cosmetology schools across America have held some type of event in remembrance of the precious lives lost that day. Winn Claybaugh, dean and cofounder of the nationwide network, says, "The lesson we all learned from 9/11 was unity, and each year our Paul Mitchell Schools unite to show our appreciation, patriotism, and gratitude by planning something special in every school."
The 110-plus schools host a variety of events, including fundraisers for local police, firefighters, their widows and orphans funds, and even for rescue dogs; and free services for police, firefighters, military, and first responders. In addition, every school holds a special in-school tribute or memorial that week, with students and team members sharing stories of how the events of September 11 helped them improve their lives or become closer to their families.
"This year marks the 18th anniversary of that fateful day, and the 7-year anniversary of the 9/11 attack on the U.S. embassy in Benghazi," Winn says. "We must commit ourselves to doing more each year to keep alive the lessons we've learned, in honor of the brave individuals who have lost their lives. We think the best way to do that is to reach out locally and show our support for those wonderful people who keep our communities safe."
On a national level, Paul Mitchell Schools have also partnered with the Gary Sinise Foundation since 2012 to support and thank our nation's most severely wounded warriors while supporting active duty service members, veterans, first responders, and the children and families of our fallen. To date, through their annual FUNraising campaign, Paul Mitchell Schools have donated $885,000 to support the services provided by the Gary Sinise Foundation, which include building custom-designed smart homes for individuals like U.S. Army Master Sergeant Cedric King, who became a double amputee while serving in Afghanistan.
For information about 9/11 tribute events at a Paul Mitchell School, use the School Locator at www.paulmitchell.edu to find a school near you.
RELATED LINKS
Special Message from Gary Sinise: https://youtu.be/MyJt7HpbsP4

ABOUT PAUL MITCHELL SCHOOLS
At Paul Mitchell Schools, we believe that education is an adventure and the learning experience needs to be fun. Our learning leaders are trained to draw out the artist in every student and prepare them to succeed in both their chosen careers and their lives as globally aware and community-conscious contributors. Through our annual "FUNraising" campaign, we've raised and donated over $21 million in support of many charitable causes. We've built homes with Habitat for Humanity, fed thousands of African orphans, and supported the victims of AIDS, breast cancer, homelessness, abuse, and hundreds of other causes.
Established 40 years ago, the Paul Mitchell network is nearly 100,000 salons strong and in 81 countries worldwide; every professional hairdresser knows the Paul Mitchell name. With the addition of more than 110 Paul Mitchell Schools, we've taken the world of cosmetology and barbering education by storm!