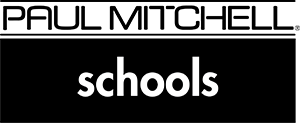 Paul Mitchell Schools Launch 2019 "FUNraising" Campaign
Celebrity partners include Gary Sinise, Marie Osmond, Leeza Gibbons, Kate Bosworth, and more to benefit national and local charities
Paul Mitchell Schools kicked off their 16th annual FUNraising campaign on March 1, 2019, with a goal of raising $2 million for eight major charities and dozens of local nonprofits selected by individual schools across the country. National partners include:
Children's Miracle Network Hospitals, represented by Marie Osmond
Gary Sinise Foundation, represented by Gary Sinise
No Limits, represented by comedian/motivational speaker Kathy Buckley
Food 4 Africa, represented by John Paul DeJoria
Thirst Project, represented by Eden Sassoon and Seth Maxwell
CAST (Coalition to Abolish Slavery and Trafficking), represented by Kate Bosworth
Leeza's Care Connection, represented by Leeza Gibbons
Andrew Gomez Dream Foundation, represented by Winn Claybaugh
Paul Mitchell Schools Dean and Cofounder Winn Claybaugh says, "We believe that, as Shirley Chisholm once said, service is the room we pay for room on this earth, so it's our job to make sure we provide opportunities for our students to give back as part of our curriculum. This year, we're delighted to partner with eight amazing charities that work tirelessly throughout the world for a variety of causes. In addition, celebrity representatives play a personal and active role in motivating and encouraging our 14,000 future professionals as they raise money through thousands of grassroots events, from cut-a-thons and car washes to fashion shows and charity balls. This year's celebrity partners belong to an elite group of wonderful stars who've supported us in the past, including Betty White, Magic Johnson, Dolph Lundgren, Dolly Parton, Larry King, Fran Drescher, and Vidal Sassoon."
Last year, Paul Mitchell Schools raised $1.5 million, bringing their 15-year total to over $20 million. They proudly report that the cost incurred in raising the $20 million has been less than 4%, an amazingly low amount compared to the national average of 25%.
"We consider it a serious responsibility to be good stewards of the funds we raise," Winn Claybaugh says. "We work hard to keep the costs low while showing our students the joy of making a difference."
Claybaugh adds, "People often ask why we promote FUNraising in our schools. Our FUNraising campaign lets us give back to our communities, join together as a team for something important outside of work, and provide our students with opportunities to develop skills that will help them both in their careers and in life."
The annual FUNraising Gala, the highlight of the annual campaign, takes place on May 5, 2019, at the Beverly Hilton in Beverly Hills, California. The event celebrates all of the participating schools while raising additional money. For tickets and details, visit www.paulmitchellschoolsfunraising.org.

RELATED LINKS
www.paulmitchellschoolsfunraising.org
YouTube 2019 FUNraising playlist: https://bit.ly/2FF485b
15-Year FUNraising History: https://youtu.be/o_jkYJQJOms
Follow us on social media at #PMTSgives19
ABOUT THE SUPPORTED CHARITIES
Andrew Gomez Dream Foundation was founded to honor a successful Paul Mitchell School graduate whose struggle against mental illness ended tragically in suicide. The foundation helps cosmetology students, graduates, and cosmetology-related enterprises. Funds have provided educational opportunities, assistance after natural disasters (through our support of the PBA Disaster Relief Fund), and support in the fights against breast cancer, domestic violence, and other destroyers of self-esteem.
Children's Miracle Network Hospitals (CMN Hospitals) raises funds for 170 children's hospitals that provide 32 million treatments each year to kids across the United States and Canada. Donations stay local to fund critical treatments and healthcare services, pediatric medical equipment, and charitable care. Since 1983, Children's Miracle Network Hospitals has raised more than $5 billion, most of it $1 at a time. Its various fundraising partners and programs support the nonprofit's mission to save and improve the lives of as many children as possible.
Cast (Coalition to Abolish Slavery and Trafficking) aims to assist persons trafficked for the purpose of forced labor and slavery-like practices and to work toward ending all instances of such human rights violations.
Food 4 Africa is committed to supplying at least one vitamin- and mineral-enriched meal each day to the children of Southern Africa, where the HIV/AIDS epidemic has left more than 11 million children orphaned. There are currently 3.9 million orphans in South Africa. Of these, approximately 2 million have been orphaned as a direct result of AIDS, and countless others have been orphaned as an indirect result.
Whether building specially adapted smart homes for wounded heroes, lifting spirits at home and abroad with an explosive live concert, or bringing WWII veterans to the museum built in their honor, the Gary Sinise Foundation serves America's heroes and their loved ones 365 days a year.
Leeza's Care Connection is the place to go to answer the question, "Now what?" when someone you love has a chronic illness or disease. Life doesn't always come with a happily ever after ending, but Leeza's Care Connection offers free services and programs to help you through it when it feels all hope is lost. Leeza Gibbons started this service to honor her mom, who died of Alzheimer's.
No Limits is the only family-centered program in the world that teaches low-income deaf children (ages 3–­18) the skills to succeed in school and in life through its national theater program and afterschool educational centers that enhance their confidence and communication skills while providing the leadership and academic skills to be college ready. No Limits educates parents to be advocates for their deaf children and shows that they have the potential to go farther than they can imagine.
Thirst Project is the world's largest youth water organization. In just 10 years, Thirst Project has mobilized more than 600,000 students and young people who funded over 2,900 water projects in 13 countries, giving more than 390,000 people access to safe, clean drinking water for life.
A WORD FROM OUR CHARITY PARTNERS
Children's Miracle Network Hospitals co-founder Marie Osmond said, "Paul Mitchell Schools have been an amazing partner of Children's Miracle Network Hospitals for more than 14 years. The dedication and passion of students and staff alike is inspiring and we are grateful for the more than $1 million they have raised for our 170 children's hospitals. On behalf of the 10 million kids treated each year at Children's Miracle Network Hospitals, thank you for putting your all into this year's FUNraising campaign."
Actor Gary Sinise, known as Forrest Gump's Lieutenant Dan and CSI: NY's Detective Mac Taylor, returns for the fourth year with his Gary Sinise Foundation, which helps build custom "smart homes" for severely wounded veterans. Gary said, "Paul Mitchell Schools and their FUNraising campaign have been supporters of the Gary Sinise Foundation from our early days. They've made a positive impact on so many military and first responder families. On behalf of these grateful heroes, I thank you."
Emmy-winning TV host and bestselling author Leeza Gibbons, founder of Leeza's Care Connection, says, "Simply put… we couldn't be us without you. Thank you for your friendship, energy, ideas, and passion. I'm sure each of you knows someone who's trying to care for a loved one with Alzheimer's disease or another life-limiting illness. Let's be there for those families and show them that they are not alone. I love you all and am continually inspired by who you are!"
Deaf comedian and motivational speaker Kathy Buckley has long been a friend to Paul Mitchell Schools, appearing at their annual Las Vegas Caper educational retreat for many years and speaking at numerous schools throughout the country. Representing the No Limits afterschool theater program for deaf children, Kathy says, "Paul Mitchell Schools have given our kids the wings to soar and reach new heights. Many deaf children feel alone and isolated, but your support lets them believe in themselves and confidently overcome the challenges they face. Your life-changing contributions have given these children and their parents the priceless gift of hope. We can never say thank you enough for that."