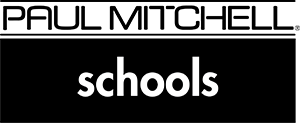 Paul Mitchell Schools Partner with EBeauty to Refurbish Wigs for Cancer Patients
Since 2018, Paul Mitchell Schools have partnered with the nonprofit EBeauty organization to lovingly and generously refurbish donated wigs for cancer patients. Six Paul Mitchell Schools kicked off the program in Houston, Miami, Tysons Corner, Pasadena, Sherman Oaks, and Milwaukee. The partnership expanded in 2019 and currently includes 20 Paul Mitchell Schools where future beauty professionals help  EBeauty reach their goal of providing free wigs for all women undergoing cancer treatment, regardless of their location or financial resources.
EBeauty's Wig Exchange Program operates through a very simple process: women who have completed cancer treatments donate their used wigs, which are then refurbished and distributed, free of charge, to a woman undergoing treatment. EBeauty's facility in Washington, DC, receives hundreds of wigs per week from all over the country, gifted by survivors, husbands, children, sisters, and friends who want to help support other women on her journeys.
EBeauty Founder and Executive Director Carolyn Keller says, "With the additional schools cleaning and refurbishing wigs, EBeauty is able to continue to expand our wig exchange and hospital partnership program. The ability to restore a woman's self-image and boost her confidence during cancer treatments is a precious gift. There are so many problems that seem insurmountable in this world, but providing a wig to support a woman undergoing treatment for cancer is one problem we can solve."
Winn Claybaugh, dean and cofounder of Paul Mitchell Schools, says, "It's easy for our Paul Mitchell Schools to support this amazing organization and the people they serve. In fact, I believe it's quite easy for anybody to give back and make a difference. All we have to do is say yes."
Andrew Gomez Dream Foundation Provides Additional Support
Keller also acknowledged the generous support of the Andrew Gomez Dream Foundation, whose funds are raised largely by Paul Mitchell Schools through their annual FUNraising campaign. Since 2019, the Foundation has donated $75,000 to support EBeauty's expansion and ongoing goals.
About EBeauty
EBeauty is a nonprofit organization that supports women undergoing treatment for cancer through the EBeauty Community, Wig Exchange Program, Hospital Partnership Program, and other charitable initiatives. As a two-time survivor of breast cancer, Carolyn Keller started EBeauty to support other women undergoing treatment for cancer. Learn more at www.ebeauty.com.
RELATED LINKS
Click here for a list of participating Paul Mitchell Schools
Learn more wig selection and wig care at http://lookgoodfeelbetter.org/programs/beauty-guide/new-hair-looks/
Robin Roberts, a cancer survivor and Good Morning America host, donates her wig to EBeauty: https://www.youtube.com/watch?time_continue=5&v=WgRGzr9vVms
EBeauty Founder Carolyn Keller Receives Points of Light Award: https://bit.ly/2z6p8AK