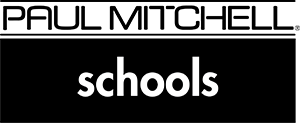 Paul Mitchell Schools Support BRIGHT PINK for 2021 Cancer Awareness Months
In honor of National Ovarian and Breast Cancer Awareness months, Paul Mitchell and the nationwide network of Paul Mitchell Schools have once again partnered with Bright Pink, a nonprofit organization that focuses on the prevention and early detection of breast and ovarian cancers in women. By raising money and awareness  with their 2021 "Paul Mitchell X Bright Pink" campaign, future beauty professionals and team members of Paul Mitchell Schools hope to advance Bright Pink's mission of helping to save lives from breast and ovarian cancer by empowering women to know their risk and live proactively.
All 110 Paul Mitchell Schools will hold a variety of events geared toward breast and ovarian health awareness while raising money to fuel life-saving education and support programs. To date, Paul Mitchell and Paul Mitchell Schools have donated over $663,000 to Bright Pink.
"Our Cancer Awareness campaign is so important to our students and team members," says Paul Mitchell Schools' Dean and Cofounder Winn Claybaugh. "With more than 13,000 future professionals attending our schools, nearly every one of us has been touched by cancer, whether it's breast or ovarian cancer or some other form. That makes it personal, and we want to do our part to support Bright Pink's mission of prevention and early detection. We're often asked why giving back is such a key part of our curriculum. The answer is easy: it's the right thing to do and we care about people."
For more information about Paul Mitchell Schools' efforts to raise funds and awareness during Ovarian and Breast Cancer Awareness Months, use our School Locator to find a school near you.