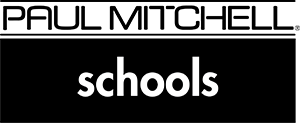 PBA's 2023 Beacon Winners Include 54 from Paul Mitchell Schools
The Professional Beauty Association (PBA) announced the results of its 2023 Beacon competition, with 54 winners coming from 23 Paul Mitchell Schools franchise locations.
Designed to inspire and prepare students for successful careers in the beauty industry, PBA's elite Beacon program occurs once a year. The program accepts the best and brightest of the beauty industry's next generation, bringing them together for 3 days to gain career insights and network with leading beauty educators and influencers.
Beacon 2023 takes place April 2–3, 2023, in Anaheim, CA, in conjunction with the Premiere Anaheim beauty show. Beacon attendees have the opportunity to meet beauty icons, learn from leading educators, network with their peers, and attend the prestigious North American Hairstyling Awards (NAHA).
Winn Claybaugh, dean and cofounder of Paul Mitchell Advanced Education, says, "Having been part of the small team that started Beacon many years ago, it gives me so much pride to see this amazing event continue to inspire the next generation. Beacon winners from almost 20 years ago still connect with me to say thank you and tell me it was one of the best educational experiences of their careers."
PAUL MITCHELL SCHOOLS' 2023 BEACON WINNERS
Paul Mitchell The School Boise
Lisa Fullmer, Gary Harris, Briseida Martinez, Disney McNulty
Paul Mitchell The School Cleveland
Chara Barnes, Roshonda Cherry, Paige Gromacki, Jillian Kirkham, Madison Konarsh, Moira Steinmetz, Anna Zehnder, Emalee Zehnder
Paul Mitchell The School Columbus
Elissa Beougher, Christine Crowfoot, Corneicia Pruitt, Salatho Rage, Emma Rasp, Madison Skorupski, Randy Wilkerson
Paul Mitchell The School Costa Mesa
Briana Knights
Paul Mitchell The School Delaware
Brittany Wolf
Paul Mitchell The School Esani
Crystal Kwashie
Paul Mitchell The School Fayetteville (NC)
Nasharely Cintron-Elias
Paul Mitchell The School Huntsville
Shelby Enochs, Audrey Fitzgerald
Paul Mitchell The School Louisville
Adrienne Griffith
Paul Mitchell The School Michigan
Emma Salbut, Melissa Okray, Alexa Mazzola, Jamie Siorek
Paul Mitchell The School Milwaukee
Noelia Lope'z
Paul Mitchell The School Nampa
Christi Isaacs, Sierra Jones, Caitlin Wright
Paul Mitchell The School North Haven
Kayla Rivera Moore
Paul Mitchell The School Orlando
Allison Himmer
Paul Mitchell The School Overland Park
Alex Lor, Kristen Patterson
Paul Mitchell The School Rexburg
Jacob Sturm
Paul Mitchell The School Richland
Tomas Batalla. David Cervantes. Ashley Cooper, Michelle Liebert, Savannah Salinas, Gracie Vang, Christopher Wilson
Paul Mitchell The School Spokane
Ashlee Karras, Randi Purcell
Paul Mitchell The School St. Louis
KeAjah Laws
Paul Mitchell The School Tampa
Joshua Brown, Ming Rogers
Paul Mitchell The School Twin Falls
Shaelyne Dilworth
Paul Mitchell The School Wichita
Martha Mulnix
The Temple, A Paul Mitchell Partner School
Patricia Holmes
RELATED LINKS
PBA Beacon: https://probeauty.org/beacon
2023 Beacon Winners: https://bit.ly/3HB8Pwg