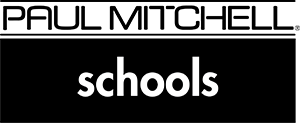 PMTS Alum Noogie Thai Wins 2020 Emmy Award
Congratulations to Paul Mitchell Editorial Director and Paul Mitchell School alum Noogie Thai on his 2020 Daytime Emmy award. The National Academy of Television Arts and Sciences announced the 47th annual Daytime Emmy winners on June 26, 2020. The award for Outstanding Hairstyling went to hairstylists Noogie Thai, Rachel Mason, and Ray Dobson, led by head hairstylist Robert Gardener, for their work on The Real. This was Noogie's fourth Daytime Emmy nomination and first win (he was previously nominated in 2015, 2016, and 2019). Noogie and The Real team also won the 2020 Hollywood Makeup Artist and Hair Stylist Guild Award for Best Hairstyling / Daytime Television; it was Noogie's second nomination and first win for that award.
As an artist, international trainer, and session stylist, Noogie has made his mark around the world in a very short time. After graduating from Paul Mitchell The School Costa Mesa in 2004, Noogie became a Learning Leader and color specialist at the Paul Mitchell School in Pasadena.
"Noogie is a great example of being 'homegrown' in the Paul Mitchell family," said school owners Alee Cao and Peggy Lee. "Within five years, he went from graduate to Learning Leader to known Hollywood hairstylist to platform artist." As a student, he was a North American Hairstylinsg Awards (NAHA) finalist. Soon after graduating, his work was being published worldwide and he received a People's Choice  His work has been published worldwide, and he received the 2014 People's Choice award.
Inspiring salon professionals from Tokyo to Zurich to Las Vegas, Noogie ignites a renewed passion for artistic styling. A committed student of our industry and the masters who have opened doors for young talent, Noogie sees no limits, pushing his creativity to the point where growth and discovery happen. His recipe for success involves being open-minded and grounded, and welcoming every opportunity that presents itself.
RELATED LINKS
Instagram @NoogieThai
Facebook @ Noogie Thai
About the Daytime Emmy Awards
The Daytime Emmy® Awards have recognized outstanding achievement in daytime television programming since 1974. The awards are presented to individuals and programs broadcast between 2:00 AM and 6:00 PM, as well as certain categories of digital and syndicated programming of similar content. This year's awards honor content from more than 2,700 submissions that originally premiered in calendar year 2019, judged by a pool of 1,000 peer professionals from across the television industry.