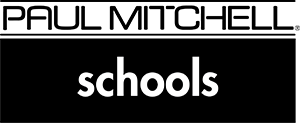 #PMTSFantazia Halloween Makeup Winners Announced
Congratulations to our 2021 #PMTSFantazia Halloween Makeup Contest winners! The competition was fierce as more than 500 Paul Mitchell Future Professionals submitted their entries in three categories:
Decades: From a '20s flapper to a '90s rapper, the challenge was to create a look from another era
Mythology: Gods and goddesses? Nymphs and unicorns? Designer's choice, as long as it was magical
Gore: The goal in this category – make us scream bloody murder with your sickening look
Sephora PRO Director Wendy Goodman Ewing and Sephora PRO Artists Eliza Davila, Sheranda Curtis, and Shawn Lumaban had their work cut out as they narrowed the field to three winners in each category.
In addition to donating fabulous prizes for the contest, the Sephora PRO Team invited all nine winners to learn more and connect directly with the team by joining their virtual Sephora Pro Masterclass – All About Eyes: Shape, Placement, Symmetry.
Please help us celebrate these talented Future Professionals. Visit @PaulMitchelledu on Instagram to see their work and drop a comment of support!
RELATED LINKS
Decades Winners:
Mythology Winners:
Gore Winners: 
Sephora PRO Judges: