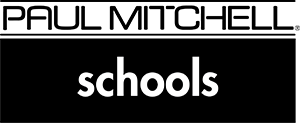 #PMTSONE: Alee Cao, School & Business Owner
In the #PMTSONE series, we celebrate our diverse and inclusive culture by highlighting Future Professionals, alumni, and team members who use their voices to make a difference in their communities. This month, we feature Alee Cao, founder and CEO of Cao Cosmetics and The Simple Salon and owner of Paul Mitchell The School Pasadena and Paul Mitchell The School NYC.
Alee Cao was born in Vietnam 1964 and came to the United States in the 1980s, when he was about 16 years old. "I came in search of freedom," he says. "Freedom to think, freedom to believe, freedom to do, and freedom to be. Freedom was the word embedded in me since the Vietnam war ended in 1975."
Alee was the only child in his family who managed to get here. He spent almost two years in refugee camps in two different countries, without his parents or family. Starting his new life with very little English and no friends, money, mentors, or support, Alee studied mechanics and worked in an auto body shop for a few months, where he felt "greasy, smelly, and dirty all day." When an engine accidentally dropped on his shoulder, he realized the work "didn't fit" and he had no passion for it. Luckily, Alee had made new friends who were attending beauty school at the time. "They inspired me to be a hairdresser," he says. "Both were very respectful, kind, cool, creative, happy, fun, and fashionable. And I am glad I did it!"
Alee enrolled in a local beauty school in Tampa, Florida. "It was nothing like what our Paul Mitchell Schools have to offer now to all students," he recalls. He completed the program and was recruited by a salon owner who came to his school looking for new talent. Alee quickly rose from assistant to being a solidly booked, celebrity hairdresser in two salons, where his clients included rock star Rod Stewart. He also began educating salon professionals, rising from Paul Mitchell National Educator to  Premier Educator to Master Associate—the company's highest level of educators. Alee appeared on hair show stages throughout North America and Europe before becoming Paul Mitchell's Education Director for the Asia Pacific region, overseeing 15 countries in Asia, Australia, and New Zealand.
"Whether he's helping new Future Professionals with their careers, participating in Chinese New Year celebrations with a Paul Mitchell flare, or enthusiastically leading one of his many artistic teams, Alee puts in the hard work and gets the rewards of success!"  – John Paul DeJoria, Co-Founder and Chairman, John Paul Mitchell Systems
Alee lived in Asia for a few years, until the Paul Mitchell Schools opportunity came up and he moved back to start his schools. He also founded a professional makeup manufacturing company (Cao Cosmetics) and a hair and makeup salon concept (The Simple Salon). "Throughout my 38-year career with Paul Mitchell, I got to where I am because of mentors and coaches like Winn Claybaugh, John Paul DeJoria, Luke Jacobellis, Angus Mitchell, Robert Cromeans, and many others to support and help me build this great platform, and I feel blessed each day," he says.
"This is the reason I wake up every day, excited and ready to serve our Future Professionals."
Q&A WITH ALEE CAO
How do you use your Paul Mitchell Schools platform to make a difference in your community and/or the lives of others?
As a minority, I make sure all my businesses are safe places for everyone to grow while embracing their own character and being the best they can be. I have been given so much love and support, so I support my community through hundreds of giving-back events each year, every chance we get, like haircuts for homeless and underprivileged children and beauty days for police departments, senior homes, disabled communities, etc.
What positive changes do you hope to see as a result of educating people about the AAPI community?
America has been known as a melting pot in the eyes of the world, besides being the land of opportunity. I am glad to see the Black Lives Matter and Asian Americans / Pacific Islanders (AAPI) movements raise awareness in this country. I hope Americans will see each other as one human race, where everyone is willing to learn and respect each other's ethnicity and cultural background, so the world would be a better place to live. I hope I get to see it in my lifetime.