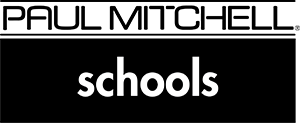 #PMTSONE: Debra Dietrich, Phil Wood - FUNraising Superheroes
In the #PMTSONE series, we celebrate our diverse and inclusive culture by highlighting Future Professionals, alumni, and team members who use their voices to make a difference in their communities. In honor of our annual FUNraising campaign, which runs from August through mid-October 2021, this month's #PMTSONE features superstar educators Debra Dietrich and Phil Wood, who generously offer advanced classes to benefit the FUNraising campaign. 
DEBRA DIETRICH is the co-founder, co-owner, and Director of Education and School Sales for MUSE Beauty Pro, a company focused on makeup artistry, education, and product development. With over 20 years in the beauty industry as a union member, salon owner, and Paul Mitchell Advanced Education Team member, Debra is a dedicated philanthropist who includes valuable life lessons in her popular classes.
Since 2011, Debra has personally raised over $1.7 million for the Paul Mitchell Schools FUNraising campaign through events like her "Trending Tour," an educational opportunity for aspiring makeup artists to learn airbrush fundamentals. During the 2020 Covid-19 shutdown, she provided more than 80 free Zoom classes to "anyone who would have me!"
Growing up on an Indian reservation in northeastern Montana, Debra says, "I worked hard as a kid, had strong roots and, and wasn't afraid to work or succeed. I wanted to be a hairdresser, but my parents made me go to college before I could go for a two-year associate's degree in cosmetology."
Debra worked as a hairdresser and barber for 14 years before pursuing makeup education. "I stalked William Shatner's (the iconic Captain Kirk) makeup artist until she let me spend a week shadowing her." That sparked an affinity for the film business, which led Debra to pursue additional education in cosmetic arts.
Q & A WITH DEBRA DIETRICH
Why are you so connected to the FUNraising campaign?
I've always been a give-back person, but I was truly inspired by my brother Dallas's unfortunate accident years ago. I watched my life change because of that event, until a wise woman (my mentor) reminded me, "It didn't happen to you, but you can change how you want to live because of it." My mantra from that day on became STOP PLAYING SMALL.
What ordinary moments in your FUNraising events bring you joy?
Getting an email or text four or five years later from someone saying, "You made a difference in my career path."
What is something people often get wrong about you?
I sound curt at times. People don't always understand that it's because I'm so passionate. My honesty can be an asset or an issue, but I do believe that if communication comes from the heart to the heart, it can never be misinterpreted.
How are you using your voice or your platform to make a difference?
Teaching, educating, and mentoring students and educators who want to go to the next level. I've had an amazing career and I love giving back.
RELATED LINKS
Dallas Dietrich's story 
Debra Dietrich's MASTERS interview
Instagram @ DebraDietrich
Facebook @ Debra.Dietrich.90
PHILIP J. WOOD began his career in the beauty industry on a detour—literally! Raised in California, Phil studied and worked in computer science until until he and four friends decided to move to New York City, where he planned to continue his career in computers. On the first day, they drove 14 hours from Silicon Valley to Boise, Idaho.
"We were loading up to head out when September 11th occurred," Phil recalls. "As everything unraveled, we decided we'd be safer for the time being in Idaho. We were hoping to continue our journey across the U.S. after the war on terror ended, not thinking it might last a while. I ended up meeting my now-husband of 20 years, who helped me go back to school and begin my cosmetology journey."
Some time later, Phil was asked if he'd be interested in teaching at that school, and he decided to give it a try. "I soon realized it was not a job or a career, but a calling," Phil says. "I was meant to be an educator!" Soon after, the school became Paul Mitchell The School Boise and Phil has been there for 17 years in a variety of leadership and education positions. He currently serves as Director of Education for a group of five Paul Mitchell Schools.
Since 2013, Phil has raised over $100,000 for the Paul Mitchell Schools FUNraising campaign, through his classes on color theory, hand painting, and other skills.
Q & A WITH PHIL WOOD
What drives you?
Growing up was rough for me. After I came out to my family and friends, I was homeless and told by the people around me that I would amount to nothing, no one would ever love me, and I was a waste of space. Kids in my high school told me I should just kill myself. For a long time, I believed what they were saying was true. A suicide attempt left me with no feeling and very little movement in my left hand. It took me a long time to realize that I get to decide if I make something of myself, I decide if I am worthy to be loved… it is my decision. This shift in thinking changed my outlook forever. I quickly realized that Paul Mitchell Schools have a similar philosophy—One Size Fits All, forward-focused outlook—and since finding it, I've aligned myself with them so I can cosmetologically and psychologically transform the destinies of fellow human beings for the better.
Why are you so connected to the FUNraising campaign?
FUNraising provided me a larger platform to share that you are not alone, you are loved, and you can move forward toward the future you create. I was ashamed of what I had done so many years ago and did not want anyone to think less of me, so I told no one. My husband helped me realize that my story of overcoming my past could help those who are currently struggling with similar stories. Using something I am good at to help others was an easy decision
How are you using your voice to make a difference?
At my home schools and every school I visit with PMAE, I volunteer my time to hold a FUNraising event. This opportunity has given me a platform to share why I fundraise and an opportunity to connect with people who might know someone or be going through the same things I went through, growing up.
What advice ("Words of Wisdom") would you give to current Future Professionals and/or to the world?
Work hard now, to make your life easier later—or procrastinate, putting off what you know you should do and make your life harder later. The choice is yours.
RELATED LINKS
Follow Phil on Instagram @philipjames_pmfs