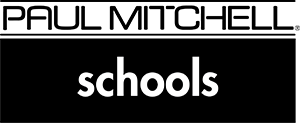 #PMTSONE: Dominic Ryan, Class of 2019
Dominic Ryan found his way to Paul Mitchell The School Fayetteville at age 28, as a single dad raising two sons. After high school, Dominic attended college "very briefly, chasing football dreams that didn't quite pan out" before enlisting in the U.S. Army. After serving for six years and being stationed in Germany, with missions to North Africa, he returned home and attended school to study business before landing jobs in retail, then management, and car sales.
"Cutting hair has always been a part of me," Dominic says. In high school, his mom used to cut his hair, but "she was not the best at it so I started cutting my own hair. That led to my brothers' hair, and then all around school. In the military, I was the barracks barber, the deployment barber, saving everybody money all the time."
One day, as he was cutting a friend's hair and complaining about his long hours as a car salesman and not having enough time with his sons, Dominic's friend asked, "Why don't you do this for a job?"
Discovering that the GI Bill could help with his tuition, Dominic started exploring nearby cosmetology and barbering schools. His biggest concern was how a school would set him up for success after graduation and how he would find a job in an industry he didn't know anything about. Learning about Paul Mitchell Schools' close connections with guest artists, educators, and local salons made his decision easy. "Obviously, it's still up to me to show that I would be a good employee, but seeing the school set up that environment was A-one for me," he recalls.
Today Dominic works at Boston's Finest Barber Lounge in Charlotte, North Carolina. Inspired by school activities where he provided haircuts for the homeless and helped to organize a "soup day" where people could come in for soup and sandwiches, and wash their clothes, Dominic loves using his skills to make a difference for people.
DOMINIC'S WORDS OF ADVICE FOR FUTURE PROFESSIONALS:
Don't fly under the radar. When you sign up at a Paul Mitchell School, ask about the teams they have. Get the full experience. If you just clock in, clock out, and go home, you'll miss out on so, so much.
WORDS OF ADVICE FOR THE WORLD:
There's too much going on to be negative. We all have stuff going on but everybody has something going on. What might be your worst day could easily be somebody else's best day, so let's just be positive and kind to each other.
"To some, a haircut might not be much, but it can be one less thing a struggling mom has to pay for."
Q&A WITH DOMINIC RYAN
How did military service prepare you for your barbering career?
There's no whining, there's no crying in the army. Nobody wants to hear it. Being a Future Professional and now a barber, when you find situations where there may be a problem or some initiative needs to be taken—like somebody spilled some color at the Color Bar, you could think, "That's not my mess."  But if it's holding somebody else up, "Let me just clean up; I'm not doing anything." As a self-employed barber, if I say I'm open from 9:30 AM to 7:30 PM, could I come in at 10:30 or 11? Absolutely! Who's going to stop me? But I have people who might be let down. That discipline of managing my time and keeping a schedule without having a direct supervisor or boss is what I've taken away from the military.
What was your favorite part of school?
The culture. You have all these clubs and teams that you can join and participate and do different things. It made the learning process a lot easier and gave you opportunities to work on certain things that you struggled with.
What's one trend that you love right now?
Inclusiveness.
What do you stand for?
I think we've seen too much of the world's ugliness so if we have the opportunity to display anything, it should be happiness and positivity. I want my young children to grow up in a world that isn't so hateful. I try to teach them that the only person you're competing with is yourself, and when you accept that, you don't find yourself needing to put somebody else down.
What misconception do you think people have about active duty military and veterans?
With veterans: that everybody's crazy or has extreme PTSD and will go off the rails. That's definitely not the case. With active duty military: people think a lot of them don't want to be active duty: that they're only doing it for the paycheck or the benefits. That's not true. A lot of military people believe in the job. They understand that somebody has to do it and if it's going to be anybody, why not them. Joining up, I was definitely on the concept of "this is something that can help me in my life." I was definitely being selfish, but then once I got assigned to my unit and got through the schools I volunteered for,  that definitely changed my perspective. It took me going overseas to see things a little bit differently. Some of the things I've seen over there—like knowing kids don't go to school  because it's too dangerous—that definitely puts a different outlook on your thought process.