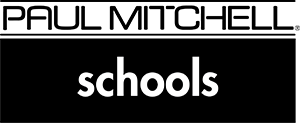 #PMTSONE: Henry Torres - Hispanic Heritage Month
In the #PMTSONE series, we celebrate our diverse and inclusive culture by highlighting Future Professionals, alumni, and team members who use their voices to make a difference in their communities. In honor of Hispanic Heritage Month, #PMTSONE features Paul Mitchell School owner Henry Torres.  
Enrique "Henry" Torres, owner of Paul Mitchell The School Memphis and Paul Mitchell The School Miami, is a native Puerto Rican living in Florida with his wife and two children. As the oldest of four siblings, Henry says, "I wasn't athletic, fast, or strong; however, nothing would deter our parents from encouraging us to be the best we could be, constantly telling us that with hard work, discipline, and dedication, we would be great at anything we chose."
"More than telling us, they showed us. They owned several businesses, including a small shop called Cosmetic Discount. I started to understand what they meant when, at 9 years old, I was chosen to travel to Indiana to play basketball. As the years went by, many who were far more athletic than I, and who even laughed when I said I was traveling to play basketball, were now surprised to see me grow into a decent enough ball player, earning a basketball scholarship to attend college."
Like most people, Henry and his family faced highs and lows along the way. He went from being the number-one national agent for one of the largest real estate franchises to losing their home during the 2007 crash.
"As they say, when one door closes another one opens," Henry says. "Had it not been for the real estate crash, I would have never been exposed to the Paul Mitchell Schools world."
Henry first heard about the Paul Mitchell brand at his parents' Cosmetic Discount store. Years later, while coaching his son's basketball team, Henry met Paul Mitchell School Owner Giulio Veglio, whose son was also on the team.
"Since my background was in commercial real estate, Giulio asked me to help him relocate his Orlando school.  Shortly after, he asked if I would be interested in being the Orlando school director. I served in that position for three years."
HENRY'S WORDS OF WISDOM 
I learned from my parents how the power of education and hard work can change your life.  Never stop learning, never be complacent, surround yourself with the right people (team), and never stop daring to be different.
Q & A WITH HENRY TORRES
How do you use your Paul Mitchell Schools platform to make a difference in your community and/or the lives of others?
Last year we made a yearlong commitment to make this year our best FUNraising season. We accomplished that and created a relationship with our local charity (The Arc Mid-South), and other organizations that empower individuals with intellectual and developmental disabilities. Since then, we've employed individuals with special needs to be part of our team.
Who or what has made the biggest impact on your life and/or career?
I can't give credit to just one person. Starting with my parents, then my coaches, mentors, friends, and family, all have had an impact in my life and made me who I am today.
Who or what inspires or motivates you?
My family is my number-one inspiration. Every day I try to be a good husband to my wife, a good father to my kids, and a good leader to my staff. Ultimately, I hope to have a similar impact on others as my coaches and mentors have had on me.
What positive changes do you hope to see as a result of educating people about the Hispanic community?
To me, the goal is the same as with any other heritage.  We may look a little different, come from different places and cultures, and speak different languages, but in the end, we are all very similar.  We love family, treasure good friends, and love to laugh and make a difference.
What does your heritage mean to you? 
Our music, our language, our faith, our food, all come from our linage. The beautiful thing is that when we meet people from these individual cultures, we can see ourselves in them.
When you visit Puerto Rico, what are some things you always do?
Eat, visit friends, and enjoy our beautiful beaches.
RELATED LINKS
Instagram @pmtsmemphis
Instagram @pmtsmiami