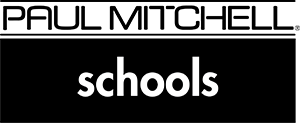 #PMTSONE: Maddie Grafft, Class of 2021
In the #PMTSONE series, we celebrate our diverse and inclusive culture by highlighting Future Professionals, alumni, and team members who use their voices to make a difference in their communities. This month, #PMTSONE features Maddie Grafft, who had just completed her first week at Bella Capelli Academy (Robinson), a Paul Mitchell Partner School, when the pandemic struck and they shifted to virtual learning. 
Maddie always enjoyed doing hair, makeup and nails as a "fun side hobby" but never thought of it as a career option. After graduating from high school in 2014, she spent a year in college, then worked as a barista and held several management positions in retail, but never found her niche – until December 2019, when an old friend asked Maddie to do her hair and makeup for her wedding. At the reception, friends, family, and others kept praising her work and asking for her card. "When I went home, I thought, I need to reevaluate my life!"
Maddie researched local cosmetology schools and took another friend's suggestion to visit her alma mater, Bella Capelli Robinson. "As soon as I toured, I knew that's where I had to be," Maddie says. But after her first week of Core in March 2020, the COVID-19 pandemic struck and the school pivoted to distance learning for the next few months.
"I remember thinking, When I get back, I want to do the Honors program so I can get the most out of my education," Maddie said. "I needed to push myself to make sure I learned as much as I could."
Maddie also achieved her goal of making the Dean's List. "It showed me that I am more than what I thought," she said. "I've always been the artistic person, never the academic. I wasn't sure if I could do it, but I wanted to see if I could."
In spite of delays caused by the pandemic, Maddie graduated in March 2021. She's working in a salon, where she specializes in hair and makeup, and is happily planning her own wedding!
Q & A WITH MADDIE GRAFFT
What was the hardest part of trying to make the Dean's List?
COVID! I wasn't in the clinic classroom until my last three months of school, and there were so many things you have to do on a live person. We only had so many days a week and then it was masks, face shields, you had to be at a distance … My teachers helped me so much and I thank them for it, to this day.
In addition to cosmetology skills, what's one other thing you gained from going through school?
A better sense of myself. I really found myself as a person going through the program. I found my true passion for hair and cosmetology as a whole, and I gained a self-confidence that I never had before.
Tell us your story: What do you stand for or represent? 
I'm never the person for having the spotlight on me. I've never liked to be the center of attention. I want to be the person you can talk to. I'm not just your hairstylist. You can talk to me and I want to make you feel 200% better than when you walked in.
What do people often get wrong about you?
Behind the chair, I'm very bubbly and easy to talk to but I'm actually very insecure and shy.
What's an ordinary moment in your life that brings you great joy?
Waking up in the morning with my two rescue cats lying on me, usually one on my forehead and the other on my chest or back.
What are you deeply grateful for right now?
My family. I have young siblings, ages 11 and 14, who mean the world to me. My fiancé, who single-handedly got me through school. He was an essential worker and worked overtime to make sure we had enough at home and ran the errands while I was in front of the computer, doing distance school. The people I've met through this whole experience, at school and work. One of my Learning Leaders is now one of my best friends. I couldn't be more grateful for that whole experience and the people I met.
How are you using your voice to make a difference?
I've always tried to be the most positive person in the room, and I definitely got that reputation at school. I don't necessarily voice it but I try to be that smile that's contagious to everyone else around me. You can feel those bad energies – if somebody's down, you know it, so I always try to be upbeat.
"I really found myself as a person, going through the program."
MADDIE'S WORDS OF WISDOM
If you're considering cosmetology school, tour it. If you don't get the feeling that it's where you should be, then it's not where you should be, and there's nothing wrong with that.
Once you tour and feel good, stick to it. There's definitely plenty of challenging parts: persevere and don't be afraid to ask questions. Always say yes and never be afraid to ask for help because everybody needs help.
If this is where your heart lies but others disagree with your choice, prove them wrong. You are your own person, not what others make you out to be.
RELATED LINKS
Instagram @maddmaddbeauty