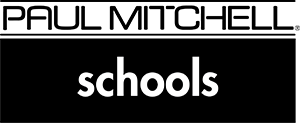 #PMTSONE - Peter Puertas, Class of 2019
In the #PMTSONE series, we celebrate our diverse and inclusive culture by highlighting Future Professionals, alumni, and team members who use their voices to make a difference in their communities. This month, we feature Peter Puertas, who graduated from Paul Mitchell The School Provo in July 2019.
In just a few short years, Peter Puertas has built a solid reputation and achieved several impressive goals. Three weeks after graduating, he was a top 10 finisher in Wahl's 2019 Online Barber Battle. This year, he took first place in the competition, earning an honorary year-long spot on the Wahl Field and Education Team.
Like many barbers and hairstylists, Peter started doing hair long before he started school. In college, when his classmates saw that he had clippers, they figured he knew how to cut hair. "I just own them. That's it," he'd say, but then he thought, "Why not? I messed up a lot but that's part of the process."
After three years of college and a short stint at a sales job, Peter enrolled in Paul Mitchell The School Provo, where he fell in love with the culture and community. He joined everything: Student Council, Design Team, and Take Home and Branding Team.
But it was Caper – the annual sales competition that lets Future Professionals earn their way to an educational extravaganza – that brought Peter to the attention of Winn Claybaugh, Dean and Cofounder of Paul Mitchell Schools. After reaching his own sales goal, Peter asked if he could help his sister qualify. Seeing how much Peter loved school, she had also enrolled but wouldn't start until the contest was almost over. He reached that goal, too, and gave her "Caper" as a Christmas gift. Then he kept selling and helped other classmates reach their goals, surpassing his original goal three times over.
Peter says, "As soon as I got to Caper, Winn Claybaugh came up to me and said, 'You're the famous Peter! Are you ready to go to work? Follow me! For the next two or three days, you're going to be in the model prep room every morning, super early, doing whatever they want you to do.' I walked into a room with John Mosley, Dean Banowetz, Stephanie Kocielski, Noogie Thai, and Fern the Barber – all these people I looked up to and dreamed of working with. My small, little dream happened right there, on the spot." Peter also took 2nd place in the Caper Barber Battle (his first competition) and says going to Caper was a turning point: "It was an extra boost of what I could become."
After graduation, Peter set another goal: to raise $3,000 for charity and qualify as a First 100 winner in the annual FUNraising campaign. He organized a live hair jam called "Behind the Craft" and once again surpassed his goal.
"The first Behind the Craft event was a selfish thought: I just wanted to be in the First 100," Peter says. "I'm grateful that it was a selfish thought because it put me in the place where now that I wanted to do it, I had to learn about it." After learning more about the cause he chose to support (the fight against slavery and trafficking), Peter started thinking, "Wow, is this happening in my hometown? How can I be more involved? How can I be a safe zone for others? By the time the event happened, I didn't care about the First 100 anymore. I just wanted to educate people to see the red flags around them and share the education."
A year later, Peter's second Behind the Craft event raised $18,000, and he's currently planning a third one with a $50,000 goal. He's also working to make Behind the Craft an official nonprofit organization.
"I'm Peter. I just so happen to be a hairdresser and I want to change lives."
Q&A WITH PETER PUERTAS
Who inspires or motivates you?
My wife, Meghan, and my future family.
What do you represent?
God, my family, and standing up for what's right.
What has made the biggest impact on your career?
Other than my wife, it would be hairstylist and salon owner Kelly Cardenas. I knew him before I started school (my wife worked for him) and asked him to be my mentor. He gave me five things to do – answer questions like where do I see myself in 5 years, what's important to me, what's my why. To this day, I talk to him at least every other week about life, future plans. He was the biggest influence because he kept motivating me and helping me see things I wouldn't have seen.
WORDS OF WISDOM
People who say they didn't like hair school just did it wrong. I loved hair school. There were so many opportunities, and I did every single thing: went to Caper, did every competition, did it all. Every opportunity that Paul Mitchell Schools gave me, I felt like I learned something new and I grew from it.
Sacrifice is a real thing. If there's something you really want, there's always a way to accomplish it.
It's okay to feel alone but know that you are not alone. The biggest thing that helped me in my business and my career growth was when I involved other people. It's okay to ask for help. It's okay to ask somebody to be your mentor. It's okay to ask people to help you raise money for a class you want to go to. You don't have to do it alone.
Find mentors for different areas of your life. Surround yourself with people who are doing the things you want to do because that's how you'll learn the most.
RELATED LINKS
Follow Peter on Instagram @p.cuts and @behindthecraft__
Wahl Barber Battle Winner: Who Is It? 
Barberevo: Wahl Professional Announces Peter Puertas as Grand Prize Winner of the 4th Annual Online Barber Battle