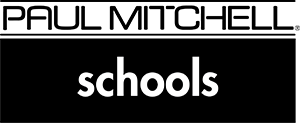 #PMTSONE: Rochelle Martinez-Cantu
The #PMTSONE series celebrates our diverse and inclusive culture by highlighting Future Professionals, alumni, and team members who use their voices to make a difference in their communities. For Native American Heritage Month, #PMTSONE features Rochelle Martinez-Cantu, Marketing and Design Team Leader for Paul Mitchell The School Fresno and member the Northern Chumash tribal nation. 
Rochelle Martinez-Cantu describes herself someone who "walks in two worlds." She was referring to her heritage: she is half Mexican, half Native American, and a direct descendant of Rosario Cooper, the last known speaker of the tiłhini language (also known as Obispeño Chumash).
Rochelle's "two worlds" description also applies to her professional life. Her mom was a cosmetologist, so Rochelle grew up helping and modeling in fashion and hair shows. "I washed a whole lot of towels and carried a whole lot of boxes at those shows," she says. She attended a high school for the performing arts, where she was also a cheerleader, but switched to business and marketing in college. She launched a successful career in real estate, then became an award-winning college admissions leader – and a dance teacher. Rochelle continues to walk in both worlds professionally, combining her love for business and her love for performance and creativity by serving as both a Marketing Leader and a Design Team Leader.
Rochelle contributes her personal time to two different worlds, as well. She is a cultural consultant and serves on several committees and boards for Native American organizations, and she's an active member of the Fresno County League of Mexican American Women, helping to provide scholarships and leading their annual fashion show – which she always attended with her mom.
Q & A WITH ROCHELLE MARTINEZ-CANTU
How did you wind up at Paul Mitchell The School Fresno?
After working at a different school, I knew it wasn't the right fit. Just down the street was a Paul Mitchell School, and when I walked in, I felt like it was cheer camp – excitement nonstop from the time you walk in the door til the time you leave. I said, "Are you guys hiring in admissions and marketing?" They weren't hiring that day, but I left my resume. Two weeks later they gave me a call and the rest is history, going on 10 years!
What's your favorite part of being a Design Team Leader? 
Supporting our community, building relationships, and connecting Future Professionals to those community relationships. We're backstage working with a salon and they're connecting with our Future Professionals. I love seeing them graduate, get their license, and go to work. Oftentimes they'll say, "I met them at that fashion show and now here I am, so many years later."
What does your Native American heritage mean to you?
Being Native American has always made me feel proud and connected to Mother Earth locally and globally.  I have always understood my history and known my mission in life. My culture has taught me to believe in the sun, moon, stars, and all creatures. I know as an indigenous American I walk in two worlds and welcome experiences from both.
What do people often get wrong about your culture?
I think a lot of people think that all Native Americans are angry, probably because many "mascots" have been depicted as warriors or braves. We're actually very peaceful people. I'm hoping that people understand that, as the mascots are going away.
What is one thing you're deeply grateful for right now?
Always my family, my life lessons from my parents, and the change that's happening, even though it's happening in a terrible time. We lost a lot of people to Covid – the time is so hard but it's offering so much change and I'm very grateful. I'm waiting for the light at the end of the tunnel. I feel like we can see it.
ROCHELLE'S WORDS OF WISDOM
"Know yourself, know your plan, and be true to yourself. Understand where you are and know where you want to go."
"I feel like everybody walks in two worlds: being a minority, being a woman … but right now it's like my mother always promised: that we would be the melting pot and it's happening."