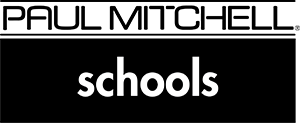 #PMTSONE: School Owner Giulio Veglio
The #PMTSONE series celebrates our diverse and inclusive culture by highlighting Future Professionals, alumni, and team members who use their voices to make a difference in their communities. This month, we feature Giulio Veglio, award-winning author, motivational speaker, and owner of multiple Paul Mitchell Schools. 
Growing up, Giulio struggled in school. He and his family immigrated from Italy and lived in a multi-cultural New York community where all different languages were spoken. He also had undiagnosed dyslexia and ADHD, leading those around him to label him stupid and unable to learn.
"I couldn't read or write when I got out of high school but I could listen. I always believed I was dumb, as people told me, but I could do things with my hands."
After an unsuccessful semester at community college, Giulio followed the advice of his mom – a hairdresser who had apprenticed in Europe and  encouraged him to consider beauty school.
"When I visited the school and saw all that beauty around me, then later realized I had a gift I didn't know I had, I wanted to know more. I saw Paul Mitchell at one of the first shows I went to, and John Paul DeJoria was on the side of the stage with a pallet of products. I thought, I can do that and I have to be a part of that!"
Giulio began his career as a salon owner, then a Master Associate with John Paul Mitchell Systems and a consultant, working with franchises and large chain accounts, before venturing into the school world.
"I've always wanted schools so I could teach people what people wouldn't teach me and give them the opportunity of feeling like I did: to empower them to know that they could be much more."
It wasn't until many years later that Giulio was properly diagnosed and given the tools to be a successful learner. After recovering from a coma in 1997 and experiencing what he thought was memory loss, Giulio was finally diagnosed with ADHD and dyslexia.
"It wasn't that I couldn't learn, it was how I learned. Now I'm reading, I'm writing – but my spelling could still use some help."
Q & A WITH GIULIO
What fuels your passion for education?
Teaching people who didn't think they had any knowledge or gifts that they do, and that anything is possible. When I started learning, everything was a secret. I vowed that once I learned, it wasn't going to be a secret anymore. I would give it away and help as many people as I can. Being a platform artist and educator gave me that ability, but the greatest gift is having the schools and being able to work with kids who had the same mentality I did. Our staff, too, as gifted as they are, can still have the slight insecurity of not being good enough. We're helping anybody and everybody who walks through our door: students, guests, team members. We instill that greatness within them.
What fuels your desire to learn?
I have a craving for it. I'm a "why" guy – why? how? where? I need to understand. I grew up in a world where people thought I was not smart, then discovered that I am smart. I'm always willing to get smarter, though. After 40 years in the business, I still feel like I don't know. As long as I have that feeling, I will always grow.
What do you stand for?
I stand for so many things. Respect. Integrity. Love. Hopefulness. Equality. People don't need to know how much you know; they need to know how much you care.
What event has had the most impact on your life and career?
When I lost my dad, I realized that the most profound things I learned came from my parents. I realized they were trying to make me the best that I could be. I am the person I've become because of them.
What are you deeply grateful for right now?
I'm grateful I woke up this morning and have another chance to do it right.
GIULIO'S WORDS OF WISDOM
Always believe that you can and you will. Even if you fall and you make some discoveries, always know that whatever you love and truly focus on can happen. It's not going to be easy but keep going after it, and it will come.
RELATED LINKS
Instagram @gveglio
Facebook @GiulioVeglio
A Slap on the Back of the Head, by Giulio Veglio
Unwrapping Your Gift, by Giulio Veglio