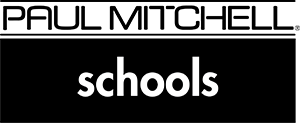 #PMTSONE: Yuri Sinata, Class of 2009
In the #PMTSONE series, we celebrate our diverse and inclusive culture by highlighting Future Professionals, alumni, and team members who use their voices to make a difference in their communities. This month we feature an additional, impactful change-maker: Yuri Sinata, a Paul Mitchell The School Pasadena alum, hair and makeup artist, and owner of Palette Salon Studios in South Pasadena, CA.
Born and raised in Surabaya, Indonesia, Yuri Sinata came to the United States in 2007 for the opportunity to change her life. She had her "first taste of freedom" when she came to the U.S. to visit her sister. "Women in Indonesia don't have a voice," she says. "We are very oppressed emotionally, culturally. I never agreed with that culture, but it wasn't an option."
At age 24, with no plan, very little English, and $500 in her pocket, Yuri decided to "break free and flee. I felt like I was reborn when I moved to the U.S. I was leaving my past behind, being that little girl who was repressed in every direction. "I wanted to see how far can I go, how fast can I run, how high can I climb? I challenged myself to see what I could do."
Yuri was working as a waitress when a coworker told her about Paul Mitchell The School Pasadena. "It sounded like fun and I thought, I want to do that, too!" Although she was concerned about the language barrier, Yuri says her Learning Leaders reassured her and she had no problems at all. She graduated in 2009 and worked as an assistant at a small salon while doing bridal makeup in her apartment. In 2018, she remodeled an old salon in South Pasadena and opened Palette Salon Studios. Today she's a single mom with a successful business.
"I'm doing it—I'm living in my dream!"
Q&A with Yuri Sinata
Why did you choose the beauty industry?
I was stuck between doing that or being a chef, but I've always been fascinated with the beauty industry. I was very insecure as a little girl and looking at beautiful people attracted me. I just didn't know it was my passion at the time because we were not taught about passion or "what do you want to do?" Flipping through books and feeling inspired without knowing what it was called, I always knew it was my calling.
What was your favorite part of attending your Paul Mitchell School?
Connecting with people and seeing firsthand people in the industry. Doing runway shows on Design Team. For a small-town girl, I thought, "Wow! This is the Hollywood life!"
What was one of your most memorable experiences while you were in school?
Caper was one of the first big events I ever attended in the U.S. Seeing Robert Cromeans and all the big leaders was a big thing for me and a lot of fun. That was the first time I saw Winn Claybaugh. He was talking about Be Nice Or Else, and it really resonated with me. When you are in a new place and have very little knowledge of a lot of things and barely speak the language, what you have is BE NICE and that's all I had. Usually when you're a new hairdresser, your first clients are your high school friends or college friends but I didn't have any of that. What I knew I had was BE NICE and I knew that was going to take me far.
How will you use your Paul Mitchell School education to make a difference in your community and/or in the lives of others?
I believe that everyone's life has a purpose. I believe it is part of my purpose to show what I can do and hopefully inspire them to get out from whatever situation they're in, have their own voice, stand on their own feet, and be brave.
Not everyone can afford expensive services, so I love to do a random giveaway every month for a single mom, working mom, woman in education, social worker, etc. More than doing the hair itself, I love the connection between me and my client. I come from a lot of insecurities and brokenness so if I was able to lift and put a little light in someone's life, there's a lot of satisfaction in me. I feel like I did my job. I never knew there was any job that would allow me to have this kind of relationship with your clients. I'm building my own community, doing one hair at a time. Sitting in my chair, we just share our story. So many of them inspire me, I inspire them, and it just it's beautiful.
If you have more, you can share more. That's my personal faith. I don't believe that my god will let me get hungry. I don't have that insecurity. We have enough to share. Even if we do one dollar at a time, a hundred people, a hundred dollars can buy a lot of stuff for people who don't have it. I believe that what goes around comes around.
Tell us your story – what do you stand for or represent?
If you want to change the world, you have to change yourself. Be the light of the world. We're like tiny little bulbs in this big world. Happiness is contagious. That's why you have to love what you do; you spend most of your energy at what you do. To have a better world, we need happier people in the world. So change yourself first, and then when you're happy, you can be very fruitful for people around you. Share more love and share more happiness. Work on yourself.
Who or what has made the biggest impact on your life and career?
My younger self. I owe a lot to her. I want to let her know that whatever they said about you when you were young, it doesn't define you. I'm constantly reminding myself that I don't live there anymore. My past doesn't define me. Now that I have my son, he is my bigger motivation: I just want to make him proud. I'm hoping he's going to grow up to be a fine young man.
Who or what inspires or motivates you?
I have a lot of heart for other women. A lot of women, especially back in my country, don't get the same opportunity to be who they are and experience life. It's one of my biggest motivations to help other women. If I can do it, you can do it too! Let's go, let's go!
How has the #StopAsianHate movement affected you?
The submissive idea of Asian women needs to change. That's why bullies attack Asian women: they think we can't fight back. For the first time, I've felt like an easy target. I'm a small, Asian woman. It's sad for me to walk around and have to watch my back. It shouldn't be this way. Sometimes I feel helpless. All we can do is spread the word about it. I'm hoping that other cultures when they see this, can help each other. Don't you want me to help your sister, your mom, your grandma? As a society, we live together. We're supposed to protect each other. Seeing that nobody's helping is the most heartbreaking part. I thought we were here together.
Bullies are like that: when you don't fight back, they just get more aggressive. When they know they're not in a safe space to do whatever they want, that's when it's maybe not worth it to try. We need to create that community where people don't even want to try it because they know they'll get into trouble doing that. "No one's supporting you doing it." That's what they need to know. We're not down with that!
Which current beauty trends do you love and hate?
I love "Less is more." I don't believe makeup is supposed to cover your face, and you don't need that much makeup. The more you cover yourself, the more insecure you are. If they can see you, then you have nothing to hide and the more secure you become.
What are you grateful for right now?
I'm grateful for a lot of things: the life I have right now, my clients, being alive, being healthy. And all the little things in life, like delicious coffee and a good conversation!
Yuri's Words of Wisdom:
Be brave. Whatever you're scared of, the outcome from the first step you take will be a lot bigger than fear itself. Fear is talking about tomorrow, about the future; fear is not now. You need to do the first step to get rid of that. One little step will change your life completely. All you need is one step, and that first step is not as scary as you think.
Fake it til you make it. Perfection is such a bad word. Just do your best. There's no career that happens overnight. Let's not wait for that. Work on that seed you plant and keep watering.
Law of attraction: If you believe in yourself and you trust your craft, you will attract people.
I don't believe in being an individual: you need that support group. I never think of anyone as a competitor. You don't need to be greedy. Create that community.
Whatever you're going through right now, remember that everything is temporary. We women are beautiful, resilient, and capable. Don't give up on yourself. Don't give up on your dreams. Do what makes you feel good, makes you feel beautiful, and makes yourself proud. Be surrounded by people who lift you up. Together we can change the world.
RELATED LINKS:
Single Mom, @cookwithyuri (IG)
Salon Owner @palettesalonstudios (IG)
Hair & MUA @yuri_sinata (IG)
www.vagaro.com/palettesalonstudios