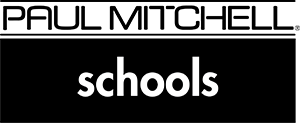 On June 17, 2021, President Joe Biden signed legislation establishing Juneteenth as a federal holiday. As part of our Juneteenth observance, Paul Mitchell Schools encourage our leaders, Future Professionals, team members, alumni, and followers to join us in learning more about racial injustice within the Black community and working collectively to increase awareness around this Freedom Day. We celebrate it as a significant event in American history and a reminder that the fight for racial equality has been long and hard and still continues today.
_________________________
On June 19, 1865, enslaved African Americans were notified of their freedom by Union troops in Galveston, Texas – two years after the Emancipation Proclamation was issued. Known as Juneteenth, this day is widely celebrated as the end of chattel slavery in the U.S.
Juneteenth marks our country's second independence day. Though it has long been celebrated among the African American community, it is a history that has been marginalized and still remains largely unknown to the wider public. The legacy of Juneteenth shows the value of deep hope and urgent organizing in uncertain times. This Museum is a community space where that spirit can continue to live on – where histories like this one can surface, and new stories with equal urgency can be told.
Source: Smithsonian National Museum of African American History and Culture
_________________________
Please join John Paul Mitchell Systems for . . .
JUNETEENTH 2020: A NEW BEGINNING
Please enjoy this educational webinar presented  by Professor Traci Gourdine and Paul Mitchell School Owner Arlene Lyons, and hosted by Angus Mitchell and Mara Gourdine. Gain an understanding of the past to help create our future as Traci and Arlene discuss the history and significance of Juneteenth.
JUNETEENTH 2021: CELEBRATE FREEDOM
In celebration of Juneteenth, John Paul Mitchell Systems presents Artistic Director John Mosley, International Trainer Mahogany Plautz, Schools and Salon Owner NeCole Cumberlander, and Professor Traci Gourdine, as they honor the beauty, complexities, and experiences that commemorate the ending of slavery in the U.S. With a special introduction with JPMS Co-owner Angus Mitchell.
_________________________
Looking for more ways to observe Juneteenth?
Check out our recommended educational media on topics of Black history.
Movies / Documentaries / TV
13th
When They See Us
Time: The Kalief Browder Story
Who Killed Malcolm X?
Maya Angelou: And Still I Rise
Selma
Glory
Just Mercy
The Hate U Give
PODCASTS
Code Switch (NPR)
Pod Save the People
1619 (New York Times)
About Race
Intersectionality Matters!
Momentum: A Race Forward Podcast
Seeing White
BOOKS
Just Mercy ­– Bryan Stevenson
The New Jim Crow – Michelle Alexander
Between the World and Me – Ta-Nehisi Coates
How to Be an Antiracist – Ibram X. Kendi
White Like Me – Tim Wise
White Fragility – Robin DiAngelo