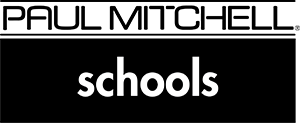 Your NEW Story Starts Here: National Open House Event
Looking for a new career? Join us on Zoom or in person and discover how a Paul Mitchell School can help you build your future in the beauty or barbering industry.
From coast to coast on March 30, 2021, Paul Mitchell Schools welcome you to National Open House Night. If you or someone you know dreams of becoming a great hairstylist, barber, esthetician, or makeup artist, this is your chance to explore our unique culture and career-focused education.
Kickstart your career in the beauty or barbering industry.
Explore our programs, schedule flexibility, financial aid and more.
We're celebrating our 20th anniversary with 100+ free tuition scholarships, valued at $2M.
Learn how you can apply!
Paul Mitchell Schools' Dean and Cofounder Winn Claybaugh says, "From the creative side to the business side and everything in between, this industry can take you anywhere you want to go. It's also a great choice for anyone who might be ready for a change or a second career."
RSVP at paulmitchell.edu/national-open-house
About Paul Mitchell Schools
At Paul Mitchell Schools, we believe that education is an adventure and the learning experience needs to be fun and well rounded. Our courses focus on important technical skills and business knowledge with an emphasis on social and community responsibility. Our learning leaders are trained to draw out the artist in our students and prepare them to enter their chosen careers as community-conscious salon and spa professionals.
Through our annual "FUNraising" campaign, we've raised and donated over $22 million in support of many charitable causes. We've built homes with Habitat for Humanity, fed thousands of African orphans, and supported the victims of AIDS, breast cancer, homelessness, abuse, and hundreds of other causes.
Established over 40 years ago, the Paul Mitchell network is nearly 100,000 salons strong and in 81 countries worldwide; every professional hairdresser knows the Paul Mitchell name. With the addition of more than 100 Paul Mitchell Schools, we've taken the world of cosmetology and barbering education by storm!
For more information about our graduation rates, the median loan debt, who completed the program, and other important information, please visit our website at PaulMitchell.edu/ge. Financial aid is available to those who qualify.