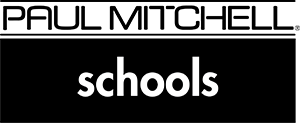 House of Representatives Passes CROWN Act: Sign the Petition to End Race-Based Hair Discrimination
[Updated June 2021] The U.S. House of Representatives passed the CROWN Act, which stands for Create a Respectful and Open World for Natural Hair. The next step is passage by the U.S. Senate. If and when that happens, the CROWN Act will prohibit race-based hair discrimination, making it illegal to discriminate against an individual's hairstyle or texture nationwide.
The inaugural CROWN Act was introduced and signed into law in California in 2019. In May and June 2021, Nebraska, Nevada, and Oregon became the most recent states to ratify the law, along with CO, MD, NY, NJ, VA, WA, CT, NM, and DE.
While 13 states have enacted the law, schools and businesses in the remaining 37 states can still deny employment or educational opportunities because of hair texture or hairstyles, including braids, locs, twists, or Bantu knots.
According to the Dove CROWN Research Study:
A Black woman is 80% more likely to change her natural hair to meet social norms or expectations at work
Black women are 1.5 times more likely to be sent home or know of a Black woman sent home from the workplace because of her hair
The CROWN Act was created by the CROWN Coalition, an alliance of organizations dedicated to the advancement of anti-discrimination legislation. Coalition founders include Dove, National Urban League, Color Of Change, and Western Center on Law and Poverty. Numerous federal and state legislators have also joined the movement.
To help end race-based hair discrimination, sign the petition and ask your lawmakers to pass this bill. It is long overdue!
RELATED LINKS
Social @TheCROWNAct
Glamour: The CROWN Act Banning Hair Discrimination
Refinery 29: The CROWN Act Passes House of Representatives
Elle: The CROWN Act – What to Know
SPLC: CROWN Act Movement Seeks to Protect Black People from Racial Discrimination
The Crown Act Passed in a 12th State: Nevada
Oregon Enacts Employment Protections for Hairstyles and Other Physical Characteristics Historically Associated with Race