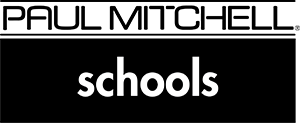 Paul Mitchell Schools Announce Bantu Knot Style Contest Winners
Congratulations to the 200+ Paul Mitchell Future Professionals who participated in the Bantu Knot Style Contest and learned about this historic hairstyle. Bantu knots, also known as Zulu knots, are a traditional African hairstyle that originated centuries ago with the Zulu people of South Africa. "Bantu" universally translates to "people" among many African languages and encompasses over 400 ethnic groups in Africa. The beauty industry shifted from using the term "Zulu knots" to "Bantu knots" to include more than just the Zulu people, since the style is seen throughout the entire continent.
While the popularity of Bantu knots continues to grow in the world of beauty and fashion, Paul Mitchell Schools are honored to pay homage to this traditional protective hairstyle by teaching our Future Professionals how they can use this technique to elevate hairstyling in a variety of ways.
Teaching our Future Professionals how to cut, color, and style hair is our responsibility.
Teaching them the history of the techniques and styles they are learning is our commitment. 
Participants were provided with an instructional video and inspirational resources to preview. Then it was time to turn on their creativity, have fun, and add their personal style to create their look. Participants submitted images showing the "before," Bantu knot set, and twist-out / final style. Contest judges Noogie Thai, Paula Peralta, and Mahogany Plautz had a difficult task in choosing the 5 contest winners, who each received a Paul Mitchell Express Ion Unclipped 3-in-1 Curling Iron.