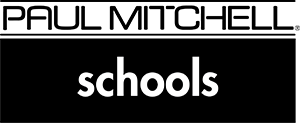 Women's History Month: The Powerful Women of Paul Mitchell Schools
Women's History Month honors the vital role of women in America, but history makers are not just found in history books. Often, they are everyday women who led their families, immigrated to this country, broke barriers and stereotypes, pursued a lifelong dream, or forged a new path to stop a family history of abuse.
At Paul Mitchell Schools, we honor the dedicated women school owners and the sacrifices they made to improve education and career opportunities for countless Future Professionals and team members. While opening their new businesses, they often lost sleep and went without a paycheck, to make payroll for their team. They worked tirelessly in their schools and at home to keep their families together. Many of them mortgaged their homes and used their life savings to go into business. They were the last moms to pick up their kids from school every day, or they worked behind the scenes, raising the kids, running the household, and holding down another job in an equally demanding industry while their spouse ran the day-to-day operations of their Paul Mitchell School.
These women helped to create our proud Paul Mitchell Schools history and our rich cultural diversity.
In the professional beauty industry, roughly 92% of hairdressers, hairstylists, and cosmetologists are women—yet men hold more than 90% of the top leadership positions. But not in Paul Mitchell Schools, where women own or co-own 80% of the 100+ schools. 
View the full list of women who own or co-own a Paul Mitchell School, or keep reading to meet several of these remarkable leaders.
Linda August | Arlene Lyons | Laura Valdez | Peggy Lee Cao | Casondra Williams | Margaret Cromeans | Laura Landino | Joannie Rossiter | Deedee Crossett | Rosemary Safavi | Ada Russo
---
Linda August
Paul Mitchell The School Cincinnati * Lexington * Toledo
Linda's Story
Linda August owned two high-end, million-dollar-a-year, Paul Mitchell Focus Salons with 30+ employees. She led the state of Ohio in Paul Mitchell sales and was planning to open a third salon when she decided to open one of the first Paul Mitchell Schools instead.
"'I was doing well financially, but opening a school is big business," Linda says. "You couldn't get a loan for a school back then, and Paul Mitchell Schools didn't have a track record yet. I'd go to a bank and they'd say, 'You want to do what?'" Rejected by countless banks, Linda finally qualified for a small loan and used every bit of her savings and retirement fund for the rest. However, as a single woman, she had a hard time getting a lease: landlords wanted a co-signer. Fortunately, a friend had faith in her, purchased a building, and offered her a 10-year lease.
Linda's biggest sacrifice was time with her son. "I missed birthdays, holidays, and a lot of firsts. One Christmas, there was a fire at one of my schools and I had to leave. I missed Christmas! While opening my first school, there was not one day that I made it in time to pick up my son from his school. Working around the clock, I was the janitor, I ran every department, and we never had dinner together. I'd bring my son to my school and he'd do his homework in my office. I had a bed in what is now the facial room – I'd bring him and our little dog Sparky and we'd spend the night."
Was It Worth It?
"As a mom, it's hard not to feel guilt, no matter what you do in life. I don't know that you ever think you've done well enough. You can't step into this role and not sacrifice. I wanted to pull the plug many a time, but I took a leap of faith and believed in a school network that didn't exist yet."
"It wasn't easy but i would never take it back."
Linda's Words of Wisdom
"We have to focus on these traits as women. We have to work so much harder."
Courage – You have to be fearless and brave to do this alone.
Self-esteem – You will be judged and rejected constantly.
Confidence – You have to trust yourself.
---
Arlene Lyons
Paul Mitchell The School Esani * Sacramento
Arlene's Story
Growing up on the tiny island of Tobago, the youngest of six daughters born to two prominent teachers, Arlene Lyons never could have imagined where her journey would lead. She came to the United States in 1987, graduated first in her class from Howard University in Washington, DC, and enrolled in the MBA program at Stanford University in Palo Alto, CA, where one of her first experiences would shape her career forever.
"I walked into a nice-looking salon, sat in the stylist's chair, and immediately realized that my stylist had never laid hands on extra curly hair before. That's why, as a Paul Mitchell School owner, my vision is that every Future Professional who graduates from one of my schools will have the confidence to deliver expert service to any guest who sits in his chair or lays on her esthetics bed."
After graduating from Stanford in 1993, Arlene landed a series of rapidly escalating business leadership roles. "I was successful by any worldly measure – six-figure income, impressive home in a nice neighborhood, and the ability to travel and support my family back home. Mission accomplished – or so I thought. But soon I would discover that there was a difference between profession and purpose. There had to be more!"
Arlene experienced one disappointment after another, as she never found a salon that met her standards for service excellence. That's when purpose met passion, and she decided to enter the beauty industry and help to create the kind of experiences she yearned to have as a salon guest. "In my extensive research, I was introduced to an amazing successful Black woman professional, NeCole Cumberlander. I visited NeCole's Paul Mitchell School in Cleveland, Ohio, and the rest, as they say, is history."
Was It Worth It?
"Even though I was blessed with a fairly large stash of savings from my corporate success, I had to devote my life savings, mortgage my home, and entice a couple of diehard believers to join me in investing in this new adventure. Without them, this unlikely dream would not have become a life-changing reality."
"My work life has now become my life's work, and life has never been better."
Arlene's Words of Wisdom
"My experiences as a salon client shaped my vision to ensure that graduates of my Paul Mitchell Schools are not only technically excellent but also possess the 'softer' skills that make for an outstanding and complete guest experience."
---
Laura Valdez
Paul Mitchell The School Austin
Laura's Story
Laura's story starts with her parents' story. Her dad was first-generation American; his mother immigrated from Mexico and he worked with his family as a migrant worker as a child. Laura's mom came from a farm community, too: she didn't complete middle school because kids were pulled out to help provide for their families.
"My parents were the first to venture outside of their small town," Laura says. "Dad was first to get a college degree, then he made Mom find a profession so she could take care of herself if anything happened to him. Mom was pregnant with me when she went to beauty school – so I actually got to go twice!"
Laura's first language was Spanish. When she started elementary school, "They forced my parents to stop talking to us in Spanish, so we lost our fluency. Mom learned to read and write when we learned as kids," Laura says.
"My mom's family have always been entrepreneurs. My grandparents took movies to the field workers, and then got their own movie theater. Mom owned her own salon – one of the first Paul Mitchell Focus Salons!"
Laura earned a business degree and put it into practice as her mom's salon manager. "Finding good hairdressers was frustrating," she says. "I got tired of them calling in sick so I went to school myself. I figured, if they call in sick, I can do their clients and we can still make money. That's when I started dreaming of opening a cosmetology school. Students were graduating but didn't learn how to do hair; school just taught us to pass the state boards."
Laura became a Paul Mitchell educator and decided to open a school. She signed a lease and planned to run it like a Focus Salon, teaching students the technical and business sides of the industry. When she learned that Paul Mitchell was going into the school business, she signed on and opened her school as one of the first Paul Mitchell Partner Schools. "It was so refreshing to find someone with the same vision," she says.
Was It Worth It?
Laura's parents are her partners and co-owners of the school, and one of her three sons is the director of the barbering program. Her sister, brother, sister-in-law, and niece are also leaders in the school. "And everyone else is like family to us!"
"I've been able to provide a good lifestyle for my three boys. For family, it's been the best reward."
Laura's Words of Wisdom
"The Paul Mitchell culture has made a big impact in our lives. We were always a close family but this brings us in alignment at work and at home. We love seeing what our graduates accomplish and knowing we've made an impact in their lives. At first, I thought I was just going to teach them how to be successful stylists, but I quickly realized it was a lot more than that: life skills, helping them become better people and enjoy life."
---
Peggy Lee Cao
Paul Mitchell The School Pasadena * NYC
Peggy's Story
Like her grandparents, who emigrated from China and Hong Kong to Thailand, Peggy Lee Cao left her homeland in pursuit of a better life. "I wished my whole life to live and experience America," Peggy says. At age 25, with no friends or support systems waiting to welcome her, Peggy closed her business and left the homeland she'd known so well.
"Being part of the Paul Mitchell School vision and philosophy was like a dream," Peggy says – but putting 100 percent of her energy into starting a school meant sacrificing a lot of fun and family times. When the school was newly opened, Peggy's mom was diagnosed with ovarian cancer. "Even though we were in contact every day, and she understood that I couldn't leave the brand-new business, it tore me up to be so far away during her surgery and treatments," she says.
Was It Worth It?
Today Peggy is a successful businesswoman who speaks six languages and is always the life of the party while still being a fierce leader who runs multiple businesses with her husband. "I believed all the stars would align in the end, and they did. My mother is now a healthy cancer survivor who migrated a few years ago to live with me. My stepdaughter, Vanessa, works with me and we're closer than ever. We've provided scholarships for 10 family members to attend our school, and they now have good careers. My husband and I own multiple businesses, including our new Paul Mitchell School in New York City. I often have to be 3,000 miles away from my beloved family and friends to build this new business but, once again, I know it will only make our relationships stronger."
"An opportunity brought me here, and that opportunity was the Paul Mitchell School."
Peggy's Words of Wisdom
"I have always known my purpose. For everything I have done, I knew I'd have to give up something to gain something."
---
Casondra Williams
Paul Mitchell The School Raleigh
Casondra's Story
Casondra Williams and her best friend Trina Carter met in pharmacy school and dreamed of opening a salon together. After graduating in 1995, Casondra continued her education and earned a master's degree in business. Meanwhile, Trina introduced Casondra to her hairstylist, NeCole Cumberlander, who answered their questions about salon ownership and introduced them to her Paul Mitchell School in Ohio, where they all lived at the time.
"I fell in love with NeCole's school," Casondra says. "Everyone who worked there thought they had the best job in the world. We visited the Rhode Island and Orlando schools, we attended new school grand openings, and we felt the same excitement at each school we walked into: it was the culture."
(Fun Fact … Trina also became a powerful Paul Mitchell School owner!)
Was It Worth It?
Casondra and her husband sold their home, moved to North Carolina, and opened Paul Mitchell The School Raleigh in 2007. Casondra worked in a pharmacy as well as the school, until it became too much. Since then, she's worked in the school full time as an owner, director, and every position but Learning Leader at one time or another.
"We teach our Future Professionals to do hair and be good community members, giving back in whatever ways they see."
Casondra's Words of Wisdom
Casondra has been active in her community from an early age, participating in coat drives, voter registration, mentoring young teens, and now administering Covid vaccines a few days a week. "Out of nowhere, in 2017 I got certified in vaccinations but never used it because I was working full time in the school. Now I feel I was called to get that certification: it's been an opportunity to give back and do my little part during this pandemic."
---
Margaret Cromeans
Paul Mitchell The School San Diego * Las Vegas * Tulsa
Margaret's Story
Scotland native Margaret Cromeans grew up in a "very poor neighborhood in a no-money, no-electricity, beans-for-dinner kind of world." At age 13, she got a job sweeping floors and shampooing hair in a salon, where her hard work led her boss to offer her an apprenticeship. She dropped out of high school at age 16 – without telling her dad.
Fast forward a few years. Margaret moved to Tennessee and enrolled in beauty school with Robert Cromeans, her husband at the time. Margaret hated every minute of school: with her strong Scottish accent, "No one understood a word I said." But with her experience as an apprentice, she easily handled four or five clients at a time, and people noticed. It wasn't long before the Paul Mitchell distributorship offered her a job.
Because of her accent, Margaret had become quiet and shy and didn't want her life to be "doing hair and having people constantly say, 'Huh?'" She took a behind-the-scenes job in the distributor's warehouse and was promoted to manager within three months. One of her first big tasks was organizing a hair show featuring Paul Mitchell Artistic Director Jeanne Braa. They formed a bond that led to additional projects and a move to San Diego, where Margaret and Robert opened their first salon, and later their first school.
"I had just become a new mom, dragging the kids to the salon with me," Margaret recalls. "The school gave me the time and space to step away a little, but not completely." Her sister Annie had moved to the U.S. and worked in their salons for some time. Annie and her husband (a financial whiz) were a natural fit for the new school team. "None of this would be possible without Annie. She was part of my drive, my inspiration. I always wanted a business that could include her and give her what I had."
The Paul Mitchell Schools' culture also influenced Margaret's children. Her son Reed graduated from the San Diego school and now works in the industry. Exposed to the power of our FUNraising campaigns, her daughter Monaghan is attending college and studying for a career in the nonprofit world.
"Paul Mitchell Schools changed my life and made me a better person."
Was It Worth It?
"My sacrifices happened early. My dad was upset when he found out I had left school, and he never thought my career would amount to anything. He died long before I started my journey. He never saw that dropping out of high school and working in the salon would lead to this wonderful life."
Margaret's Words of Wisdom
"Always be authentic to yourself. Go with your gut. Trust your feelings. Don't be scared – the universe always gives you what you need."
---
Laura Landino
Paul Mitchell The School North Haven
Laura's Story
After living through World War II in Italy, Laura Landino's parents and grandparents moved to America in search of a better life. Although Laura and her sister were born here, their first language was Italian; they didn't learn English until they started kindergarten.
Laura always dreamed of becoming a schoolteacher. "At 10 years old, I would sit in a room with a bulletin board and grade book, pretending I had a classroom," she says. "But through high school, I was a C student and fearful of going to college. I liked beauty and loved doing hair and makeup, so I chose beauty school."
Twenty years later, Laura got a call from her beauty school teacher. "I'm ready to retire and I'd like to sell the school to you," she said. Laura and her husband sold two of their thriving beauty salons and a tanning salon, mortgaged their home and another property, and used their life savings for the down payment. "If I wasn't careful, Mario would have mortgaged our six-month-old daughter, too!"
Seven days after opening, the previous owner left. "I had no idea how to run a school," Laura says. But she dove in, worked hard, and persevered. Later, when the opportunity to open a Paul Mitchell School came along, Laura and Mario purchased and remodeled a new building and joined the Paul Mitchell family.
Was It Worth It?
"The biggest sacrifice was leaving our daughter with family while I ran the school. I couldn't have done it without them, but I missed a lot during her elementary, middle, and high school years. I worked 60 to 65 hours a week, and my husband worked full-time in our salon, but we were still 'helicopter parents.' I always found time to drive our daughter to school, take her to dance and karate classes, and serve a homemade dinner every night. I spent my weekends preparing those!"
"My dreams came true, through beauty."
Laura's Words of Wisdom
"The secret, to me, was planning and preparing. I never got overwhelmed because I had chosen this journey. It's what I was intended to do. When you're happy with your choice, then you have to just do it."
---
Joannie Rossiter
Paul Mitchell The School Honolulu
Joannie's Story
At age 28, Joannie Rossiter had a husband, two children, a home, and an accounting job, but she was not happy. As a teenager, she'd always dabbled in hair, so she decided to follow her passion and enroll in beauty school. "I already had my clientele (my family!)," she says. "I just needed that license, because I was going to rule the beauty industry."
Realizing that beauty school wasn't teaching her everything she needed to know, Joannie promised herself to someday open the best school in Honolulu. She graduated in 1984 and worked in a salon for the next two years. "In 1986, I moved to a new salon that introduced me to the Paul Mitchell products." She even got to meet Paul Mitchell, the hairdresser and company's cofounder, at his Hawaii home.
Was It Worth It?"
"I met Winn Claybaugh in 1990, at a 3-day seminar he hosted in Hawaii," Joannie says. Winn was a motivational speaker and successful school owner and "he became my next mentor in life." Inspired by Winn, Joannie opened her own salon four years later and became a Paul Mitchell national educator, working hard and developing the skills to open her Paul Mitchell School in 2005. "I've held every job on the org chart," Joannie says. "Our first class was a total of 3 students in a 1,500-square-foot facility. To date, we've enrolled over 3,000 students and renovated our school with 9,000 square feet for 90 students."
"I love this partnership. Paul mitchell is a loving company, living the 'aloha,' living the love. they care about our planet and the people on it."
Joannie's Words of Wisdom
"I love having a partner that values family. I see a future in opening salons; that's coming up with my children and grandchildren. I love having a family business to carry on my legacy."
---
Deedee Crossett
San Francisco Institute of Esthetics and Cosmetology, A Paul Mitchell Partner School
Deedee's Story
"I feel like I've always been in this industry, but I didn't know you could make money doing it," Deedee says. "When I learned it was a career, I was afraid to ask my parents to go to beauty school." Instead, she went to college and landed good jobs that taught her about sales and marketing. "The more money I made, the more I spent at the spa or getting my hair done," she says. "I knew I wanted to own a business, so I quit my job and enrolled in cosmetology school." Next, she got a front-desk job at a spa where she wanted to be an esthetician but didn't have any experience. "I took all the training classes (unpaid), learned all the treatments, and waited. One day an esthetician no-showed and I volunteered." From there, she worked as an educator for a product company, calling on other spas and salons. Realizing that San Francisco needed another school, not another spa, she opened San Francisco Institute of Esthetics and Cosmetology (SFIEC), one of the first Paul Mitchell Partner Schools, in 2002.
Was It Worth It?
The school was Deedee's top priority: she did admissions, payroll, clinic classroom, plumbing – whatever was needed. "I loved it so much, it never felt like work," she says. Deedee was also active in her industry: she was the first licensed esthetician and youngest president of the California Board of Barbering and Cosmetology, and she serves on the editorial advisory committee for Skin Inc. magazine.
"The more women are in leadership roles, the more women will be in leadership roles."
Deedee's Words of Wisdom
"It hasn't been easy being a female business owner, but it never gets me down. I use it to fuel my energy. As a female and member of the LBGTQ community, I know what it's like to feel discriminated against in life and business. I want my team and students to feel like they are always in a safe place. At school, we talk about respecting yourself, each other, and the space. Fierce hair, killer makeup, gorgeous skin, and a smooth shave – if you're talking about someone or something that doesn't relate to the craft, it probably doesn't belong at school."
---
Rosemary Safavi
Paul Mitchell The School Modesto
Rosemary's Story
The beauty industry was not Rosemary's initial choice, but during her first semester of college, she got very sick and nearly failed her exams. "There was no way I could tell my mom and I didn't see any way out, other than to go find a job." Walking through the mall, she noticed a beauty school and went inside to find out more. "When they said, 'You can make a lot of money,' I didn't ask how much or how long the program was – I just signed up!"
After completing the course, Rosemary worked in a salon, got her teaching certificate, and taught at her alma mater for the next four years. She became a department store facialist and makeup artist, was promoted to a management role, and bought her own salon by age 21. Over the next two decades, she switched from education to sales, becoming a consultant and then a regional director for professional hair color companies. She joined the Paul Mitchell company as a regional color coordinator, moved up through the ranks, and ended her career as vice president of their Latin America division. She opened her Paul Mitchell School in 2006.
"The Beauty industry is all about relationships."
Was It Worth It?
Rosemary says the biggest sacrifice was time with her family. While opening her Paul Mitchell School, she commuted 140 miles (round trip) daily for a year, worked long hours, and sometimes didn't make it home until midnight. "Finding a location for our school was one of the biggest challenges," she says. "Every location we liked was unavailable. When we finally succeeded, we had three months to build the school from the ground up."
Rosemary's Words of Wisdom
"I thought going into sales would be super easy but I had to learn how to build meaningful relationships and how to listen for what was missing in the customer's business. I realized I wasn't just selling a product; I was helping people fulfill their vision of being leaders and artists."
---
Ada Russo
Rudy and Kelly Academy, A Paul Mitchell Partner School
Ada's Story
Widely acclaimed as the matriarch and strong foundation of a family business that once included ten salons and a cosmetology school, Ada Russo is not a hairstylist. Her husband Rudy's long career is a legend in the industry, and Ada is the behind-the-scenes bookkeeper who's been actively involved since they opened the first Rudy and Kelly Salon in 1968.
From the start, Ada helped with the bookkeeping, cleaning, and other needs as they built the business and raised a family. She also worked as the bookkeeper for a concrete company for many years. They depended on Ada's income – like many new business owners, Rudy didn't take a paycheck for the first six months.
From the time they opened their school in 1997, made it a Paul Mitchell Partner School in 2004, and relocated to a larger, state-of-the-art facility in 2008, Ada was there every day. Now that their children and granddaughter have joined the family business, Ada, at 86 years old, goes in once a week, Rudy, now 88, still addresses each incoming class, and both are available to offer advice whenever needed.
Was It Worth It?
"You always give up time when you're opening something new," Ada says. "You spend more time in the business than you do at home, but it kind of worked out okay." When they opened their first salon, their children were with them all the time while they were getting it ready. Now their son Michael runs the salon, with his wife Caroline. Daughter Joyce is the school director, and Joyce's daughter Kristen handles the bookkeeping. Ada is the proud grandmother of seven and great-grandmother of fourteen – with one more on the way.
"I've always worked hard all my life, and I think it pays off."
Ada's Words of Wisdom
"We grew up poor, and when I was old enough to get a job, I had to get a job. We didn't expect to be handed anything. We worked for everything we got, and now our kids and grandchildren are very hard workers, too."
---